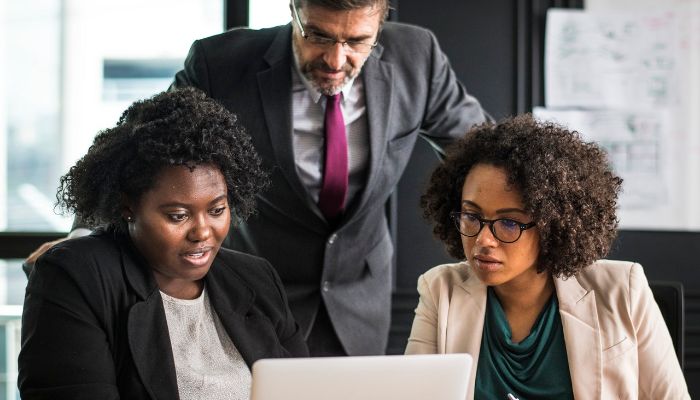 A Market Access Platform (MAP) that aims to create a win-win relationship between high performing, black-owned suppliers and cross-industry buying organisations
Macsteel is partnering in a pilot supplier development programme, Market Access Platform (MAP). It responds to an existing challenge across many corporate supply chains. It has the aim of creating a win-win relationship between high performing, black-owned suppliers and cross-industry buying organisations.
Macsteel, in partnership with ABInBEV, Total, KFC, General Electric and Coca-Cola Beverages South Africa are the core steering members of this project to support preferential procurement and localisation. Macsteel is excited about this new way of collaboration across Corporate Industry, which is also a very different model from your traditional existing 'preferential supplier' database.
Most importantly, the project will provide access for our preferential procurement suppliers and Usizo enterprise development customers. This will further opportunities for them to acquire more business. MAP will facilitate access to Macsteel's current referrals as well as furnish the potential of newly introduced suppliers from our member partners on the platform.
MAP is an online, digital portal that enables corporates across industries to refer to, find and rate high-performing transformed suppliers.
Supplier database
Procurement teams usually have to rely heavily on a small supply base. This limits growth, sustainability and diversification. MAP's objective is to address this by creating a database of suppliers to make it available to members of the MAP platform (buyers). At the same time, it increases business opportunities for suppliers, as expressed in the project's mission statement:
"Corporates need to start collaborating around various ESD initiatives to drive greater economies of scale for legitimate SME support services and open up greater market opportunities for suppliers – by sharing suppliers between corporates."
The project was officially launched at Gallagher Convention Centre on 26th July. To contextualise the project, a panel discussion on the importance of market access and the need for industry collaboration was held. It emphasised that collaboration amongst corporates is key to ensuring effective long-term impact in developing robust high potential transformed suppliers with greater market opportunities.
A supplier exhibition was also held, to provide opportunities for entrepreneurs to showcase their services to buyers from several industries. This thereby gives them an opportunity to build their businesses.
MAP will be available to companies interested in joining the platform to refer their high-performing transformed suppliers to a wider community of buyers.
Currently, there are six partner/members but the aim for the steering committee (Macsteel being a key stakeholder) is to introduce a further 25 members and 250 approved suppliers, in order to see the platform actively utilised to form effective market linkages.
The pilot phase of this initiative will run until the end of December 2018.
How MAP works:
Buyers will be able to:
• Access reliable and approved transformed suppliers
• Refer their high-performing transformed suppliers to MAP, thereby enabling them to grow and become more competitive
• Support the growth of their own high-performing suppliers
• Increase competitiveness in sourcing
• Reduce the cost of sourcing
• Advertise bidding opportunities
• View the socio-economic impact of their commercial activity / referral with selected suppliers
Suppliers will be able to:
• Increase their visibility in a cross-country marketplace
• Gauge client satisfaction
• Access SAB Accelerator coaching when required
• View tenders when published
Business Essentials is Africa's premium networking and business directory.
Read more from our Press Room:
___
SAMRO Overseas Scholarships Competition for Composers 2018
___
Print takes off at The 5th Annual Africa Print Expo
___
Company Culture – Myth or Magic?
---
Related Articles:
The Africa Continental Free Trade Area Protocol on Investment: A Prickly Pear for SADC and other Regional Economic Communities
0 comment(s)
---
In a Post Covid-World, the Africa Continental Free Trade Area could not come soon enough
0 comment(s)
---
How the Environment Affects Your Health, and What You can do About It
0 comment(s)
---
Resilience is Critical for Business Success in Our Post-COVID-19 Future
0 comment(s)
---
Are You Ready for the 4IR?
0 comment(s)
---