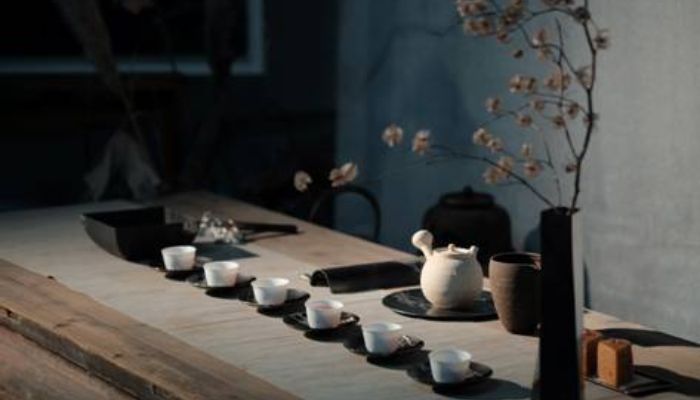 While we are all familiar with pairing food and wine, tea pairing with food is creating a sensational hype in the culinary world
According to Jeff Ruiz, head of the tea program at Atera in New York City, "Pairing tea with food is a revelation for customers, unlocking a third dimension to the flavour". He's fascinated by the multidimensional flavour you can coax out of teas. He enjoys exploring potential pairings with the chef at Atera; he says the possibilities are endless.
Fine loose leaf Tea is just as sophisticated as vintage wine. It opens a whole new sensational taste experience for everyone, including those who dislike or cannot drink wine. This opens numerous possibilities for restaurants to offer a sensational taste experience to a bigger range of audience.
Everything Tea offers tea pairing experiences in Gauteng. They often work with hotels and restaurants that are changing their approach to tea, bringing it to the front and centre of the dining experience. Every tea has a story to tell. While Tea sommeliers can assist with developing that story, you don't need to be a tea expert to appreciate the colourful history and variety of flavours available, especially when paired with the right food.
Here are some basic Tea and Food pairing suggestions you can easily try at home.

Gunpowder Green tea
Full bodied and smokey this tea is the perfect match for a heavier meal. Think in the line of rich meaty dishes. Gunpowder green tea will not only add an element of flavour, it will also assist with breaking up the fats and aid digestion.
Tie Guan Yin Oolong tea
Light oolongs are best combined with foods that bring out the floral and sweet character of the tea. We thus recommend pairing this lovely light tea with a light and fluffy coconut desserts, or fresh fruit platters.
Jasmine Pearls
Deliciously fragrant, Jasmine pearls are not only gorgeous to look at, but an exceptional tea to fair with numerous cuisines. From fragrant Thai curries, through seafood dishes, to buttery apple pies, this tea is an all-around winner to enhance the flavours and bring to life even the most basic dish.
Ginger Peach Black tea
As all traditional black tea, Ginger Peach black tea goes very well with red meat and spicy dishes (especially peppers). It goes equally well with rich creamy desserts, cream cheeses, dark chocolate and nuts such as pecans.
Honeybush
This local loveliness is completely understated, with its full-bodied aroma and caramel notes. It's a great addition to traditional curries, flavoursome venison potjies and makes a great base for a caramel sauce.
All the above teas are available at Everything Tea's online shop. If you would like to host a Bespoke Tea food pairing, please contact us on info@everythingtea.co.za for pricing and options.
Business Essentials is Africa's premium networking and business directory.
Read more from our Press Room:
___
What is Melasma?
___
Women in Tourism Setting an Example for Equality in the Industry
___
What are the Tax Consequences for Ownership Trusts?
---
Related Articles:
The Rise & Rise of CBD
0 comment(s)
---
Celebrating 30 years of Success!
0 comment(s)
---
Lesedi appointed as EPCM representative for Toronto Group New Charcoal Manufacturing Plant in Wellington, Western Cape
0 comment(s)
---
Vredenburg Transport SMME Shows Adaptagility in Her Business Strategies Despite the Pandemic
0 comment(s)
---
New TSIBA Business School CEO Dr Rudi Kimmie packs a heavy punch in education development
0 comment(s)
---