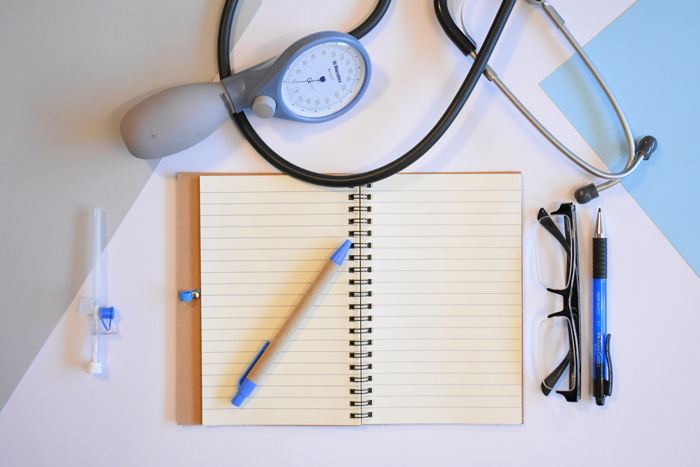 Commentary on Health Market Inquiry Interim Report
Gerhard van Emmenis, Principal Officer of Bonitas Medical Fund
The Competition Commission's Health Market Inquiry (HMI) interim report was made public on the 5 July 2018. The findings are provisional (parties have until September 7 to comment) but are being welcomed by all stakeholders after several delays in the process. The report is part of a range of market inquiries focussed on industries that fall within the ambit of national priorities. Healthcare in South Africa is very much a priority; both in the private and public sector, and finding a way to make it more affordable and sustainable is of importance to stakeholders and the public.
1.     What is your impression of the Competition Commission's report?
The need for healthcare to be evaluated from an independent perspective with input from all major stakeholders has been a long time coming. We welcome a number of findings in the report, as it raises several pertinent points that can be used to improve our service offering as a medical scheme and help drive the accessibility and affordability of quality healthcare. In so far as the report pertains to medical schemes, we are quite pleased with the recommendations made
We definitely see value in respect of the recommendations for trustees and principal officers from a corporate governance point of view. We are also in full support of the recommendations around transparency and simplification of things for consumers and to improve ease of access to information for them. One of our key focus areas is to drive education and awareness among our members and consumers in general and this dovetails with this.
The need for a clear distinction between administrators and medical schemes must be lauded as it will help medical schemes to operate as independent and autonomous entities that exist to influence healthcare to the advantage of their members.
We also welcome the move to promote alternative models of care which focus on multidisciplinary interventions with the GP, a pivotal stakeholder in the care and wellbeing of consumers. The recommendations for PMBs are also welcomed as they will help drive care co-ordination and ensure that consumers have access to at the very least a basic minimum of necessary care.
2.     Various recommendations have been made. What does this involve and are feasible are they?
It is impossible to implement all the recommendations overnight, however, it is clear to see that we can definitely make inroads into adopting several of these. Particularly those related to managed care interventions, the broker regime and corporate governance. Some elements like the risk adjustment mechanisms are dependent on the intervention of the Council for Medical Schemes (CMS) and a full framework will need to be established before it can be implemented.
3.     Who are the biggest winners/losers when recommendations are implemented?
Our aim is that consumers are the biggest winners as this is where the crux of our interest lies. The impact of the recommendations on role players within the industry remains to be seen.
4.     We know that hospitals have been highlighted as major contributors to rising costs but,  what do you feel are the top five contributors to rising costs?
The key contributors to rising costs include:
Hospital admissions
Specialist consultations
Chronic medicines
Radiology
Auxiliary services such as physiotherapy, speech therapy and occupational therapy
However, it must also be noted that costs are compounded by fraud, waste and abuse (FWA) an ageing population base with increased chronic prevalence, as well as healthcare inflation.
From Bonitas perspective, we consider these elements as part of our cost-containment strategy and take steps to optimise and improve cost-efficiency in this regard. For example, encouraging members to use generic medicine and enforcing a specialist referral system to ensure members access the primary level of care before opting for consulting with a specialist.
In terms of increased hospital admissions, this is largely related to increased hospital admission rates and an oversupply of private hospital beds, particularly in metropolitan areas. There are approximately 4 private hospital beds per 1000 medical scheme beneficiaries in South Africa and this number is increasing. According to Dr Brian Ruff, CEO of healthcare management company PPO Serve, 'Some parts of the country have as many as six beds per 1000 people. This is twice or three times higher than the ratio seen in efficient systems with good community-delivered healthcare services'. For example, the UK has 2.5 hospital beds per 1000 population and New Zealand has 2.8. When allowing for differences in age, gender and disease burden, regions in South Africa with more hospital beds see more hospital admissions, without any observable difference in quality outcomes.'
Bonitas made the bold move to challenge the status quo by using strategic purchasing, whereby the Scheme used its size and market power to negotiate and influence prices in favour of its members. By retaining this strategy, a saving of R242 million was realised in 2017 and around R500 million over the next three years in present value terms is projected.
Hospitals account for about 40% of total medical schemes claims and we ask hospital groups to become more accommodating during fee negotiations with medical schemes. This could make a significant impact on the medical scheme affordability. Control of hospital tariffs and utilisation would also contribute to reducing the increases to medical scheme contributions considerably, thereby improving access to a greater proportion of the population.
It is estimated that 15% of claims in the healthcare industry contain an element of FWA. For a scheme of Bonitas' size, this translates to a loss of R190 million. To address this, we implemented initiatives against FWA, including hospital and pharmacy claim analytics. The result was the identification of FWA of R129.8 million, with R31.2 million recovered in 2017. In addition, we have noted R75 million in potential savings. Five imprisonment sentences have been handed down by the judiciary – clearly indicating a zero tolerance approach to this white-collar crime.
We continue to identify, prevent and report FWA so that perpetrators can be convicted and sentenced. We are making great progress in terms of arrests and convictions which we believe will act as a deterrent in the future.
5.     One of the pressures hospitals face is the purchasing of new machines and to make sure they have the latest equipment.  To what extent are the providers of the hospitals – equipment etc – playing a role in rising costs?
A major driver of costs is the rapid emergence of new medicines and medical technologies. Unlike information technology, healthcare technology comes at a typically much higher cost – especially when the exchange rates, import duties and so are taken into account.
6.     To what extent does Bonitas feel that increased use of hospitals is increasing costs? Is there any reason for this?  Or alternatively, does Bonitas feel that hospital increases are unwarranted?
It's no secret that increased usage of hospitals is a key contributor to increasing costs. This can be attributed to two elements: Firstly an oversupply of hospitals in urban areas as well a tendency to access secondary care from specialists before accessing primary care through a family practitioner. This is compounded by a prevalence of tending towards surgical intervention rather than opting for conservative care protocols.
7.     What do you think is the way forward?
Collaboration from all stakeholders is critical in ensuring that health care improves in terms of both quality and accessibility. We will work to address the recommendations made and do our best to actively deliver on the needs of consumers.
Business Essentials is Africa's premium networking and business directory.
Read more from our Press Room:
____
____
Termidor® SC Addresses Growing Challenge of Termite Infestation
____
Tell-tale Signs that You Need Rehab
---
Related Articles:
Removing Vulnerability in Residential and Commercial Estate Management
0 comment(s)
---
What Employers Need to Know About Hearsay Evidence
0 comment(s)
---
Unpacking the BEE Management Tool
0 comment(s)
---
IBA Group Opened a Digital Twin Laboratory
0 comment(s)
---
Learning Through Experience
0 comment(s)
---