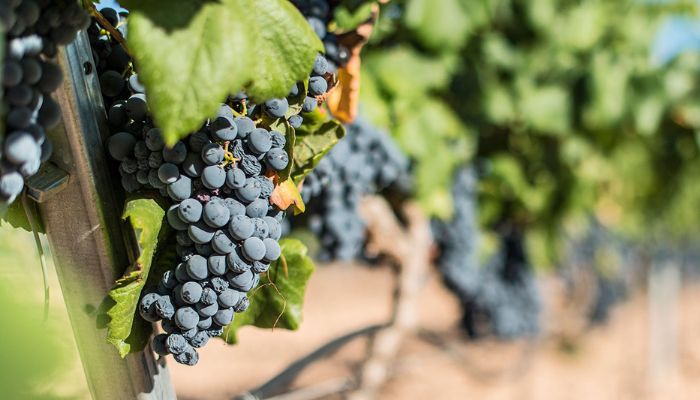 Cast your eyes on a bottle of Carrol Boyes Wines, and an all-encompassing journey of the senses begins
Creative, Cultivated and Captivating
From the absorbing appeal of Carrol Boyes' signature designs on the labels to their decadent contents, there's a notable air of distinction around this collection of premium of handcrafted wines.
That is not to say that these limited edition vintages are reserved for the elite. It is rather that these wines represent the opportunity for all who appreciate art and wine to enjoy an elevated experience where the two soulfully combine.
These wines are beautiful from the inside out, and it is wonderfully poetic that indulgence in this dual artistry is to be enjoyed from the outside-in.
The Story Behind Carrol Boyes Wines
World renowned South African designer, Carrol Boyes, has partnered with her farmer and financier brother, John Boyes. Together, they create a unique range of limited edition premier wine that is sure to feature in well-stocked cellars globally.
The Barnardt Boyes Company, Wine Worthy of Adorning Carrol Boyes Artwork
The wine stems from another collaboration between John Boyes and old university friend, Neels Barnardt. They both hold extensive experience in the South African wine and agricultural industry.
They formed the Barnardt Boyes Company, and then John approached his sister and together, they are the makers of the Carrol Boyes Collection.
There is a carefully considered selection process followed in the making of these wines to ensure that the very best South Africa has to offer is bottled for their clientele.
Describing the range, carrolboyes.com says:
"Included in the range are a beautiful salmon pink Rose, a fruity Chenin Blanc, citrusy Chardonnay, a dark cherry Merlot, an opulent Cabernet Sauvignon and a sophisticated Fine Red Blend."
Carrol Boyes Collection MCC
With natural finesse, a sublime MMC rounds off their distinguished collection of wines.
Parcels of select chardonnay and pinot noir sought from the high slopes of Franschhoek were elegantly blended and then bottled in 2013.
The wines were kept untouched on their "lees" for 48 months before disgorgement.
On first appearance, a delicate bouquet of citrus and summer fruit meets the nose. After this, a dry, well-balanced palate follows.
Being that this versatile MMC can be paired with white meat, seafood, and chocolate, it lends itself well as a gift for any number of occasions and recipients' preferences.
Refined Living, And Equally As Refined Gifting
If you're looking for a gift that speaks of quality, beauty, and good taste –look no further.
Present someone with any bottle from the Carrol Boyes collection coupled with a few choice accompaniments exquisitely wrapped, and revel in the absolute joy you will witness unfold.
Art lovers, oenophiles, and connoisseurs; homemakers or adventurists; you won't find anyone who wouldn't welcome a gift hamper that contains this exclusive offering.
In the business world specifically, selecting a good bottle of wine as a gift can be daunting. You want to find something that emulates both your recipients and your own sophistication. Something that will appeal to appeal to your recipient's taste and enhances their feelings towards you. Combine iconic South African art and vintages, and you have yourself a sure-fire winner, every time.
Contact Hamper World for more information.
Business Essentials is Africa's premium networking and business directory.
Read more from our Press Room:
___
What is Psoriasis?
___
Edward Colle Appointed CEO of Belgotex
___
The Launch of Pay-As-You-Trade Solution Enables Small Businesses To Grow
---
Related Articles:
The Africa Continental Free Trade Area Protocol on Investment: A Prickly Pear for SADC and other Regional Economic Communities
0 comment(s)
---
In a Post Covid-World, the Africa Continental Free Trade Area could not come soon enough
0 comment(s)
---
How the Environment Affects Your Health, and What You can do About It
0 comment(s)
---
Resilience is Critical for Business Success in Our Post-COVID-19 Future
0 comment(s)
---
Are You Ready for the 4IR?
0 comment(s)
---