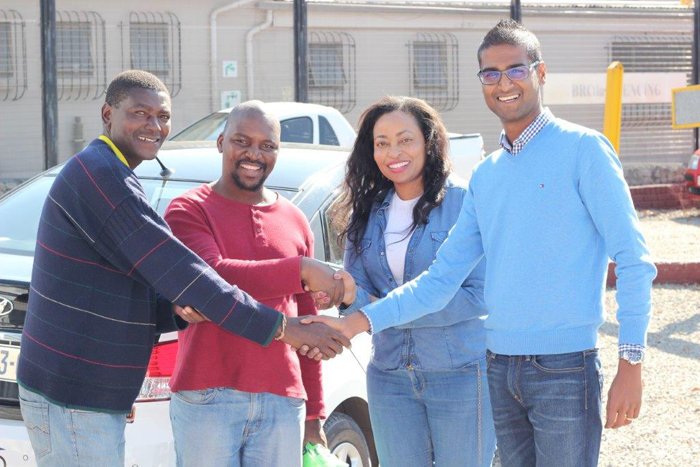 RSC Avelo and Isilo Steel Collaborate with Shumba Football Development (NPC) to Support Local Community Soccer Initiative
Sport contributes to community identity – serving as a focal point for community engagement, pride and achievement. The broader benefits of sport go beyond the personal benefits derived from participation, sport encourages unity and social inclusion. Sport in previously disadvantaged communities where resources are limited has the ability to keep the youth motivated and steer away from career limiting activities.
Sport has the power to change the world. It has the power to inspire. It has the power to unite people in a way that little else does. Sport can awaken hope, where there was previously only despair. Sport, speaks to people in a language they can understand – Nelson Mandela, 25 May 2000
The collaboration between RSC Avelo and Isilo Steel comes from identifying that our own individual community development initiatives as companies could be more impactful and beneficial to beneficiaries through collaboration. We nominated Shumba Football Development, a registered NPO focusing on football development to assist in our efforts and have collectively been able to purchase Umbro soccer balls, Laurus soccer kit, Nike and Puma soccer boots, as well as two sets of training kit for every boy, said Mayleen Kyster, MD RSC Avelo
For more information on companies involved visit:
Business Essentials is Africa's premium networking and business directory.
Read more from our Press Room:
___
Introducing Carrol Boyes Wines, A Well-Rounded Gift For All Occasions
___
___
---
Related Articles:
The Africa Continental Free Trade Area Protocol on Investment: A Prickly Pear for SADC and other Regional Economic Communities
0 comment(s)
---
In a Post Covid-World, the Africa Continental Free Trade Area could not come soon enough
0 comment(s)
---
How the Environment Affects Your Health, and What You can do About It
0 comment(s)
---
Resilience is Critical for Business Success in Our Post-COVID-19 Future
0 comment(s)
---
Are You Ready for the 4IR?
0 comment(s)
---