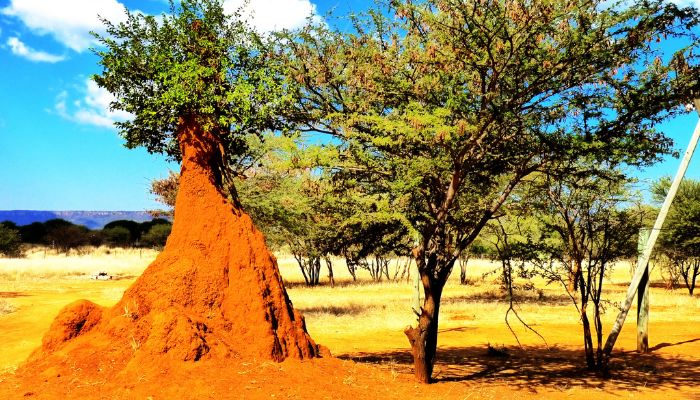 BASF, the world's leading chemical company, has launched Termidor® SC
It's a superior suspension concentrate residual contact and stomach insecticide. It is especially for the control of wood destroying subterranean termites damaging buildings and structures. The new product is highly effective, environmentally friendly and safe to use.
Termidor® SC comes as an environmentally sustainable solution for termite control engineered by German technology. It is undetectable to termites and is very effective as a preventative as well as curative treatment. It is odourless and non-invasive. The new formulation comes in low dosage. This means the applicants use only a little product to control a larger area.
"The presence of termites is never evident until substantial damage has been done. Termites can damage wood, electrical wiring and plasterboard walls. Our structural investments are safe through protection by reliable and proven technology like Termidor® SC," said Gift Mbaya, Sub Hub Manager – Crop Protection & Public Health at BASF East Africa Ltd during the launch of Termidor® SC in Nairobi.
"At BASF we create chemistry to offer highly effective, innovative and sustainable solutions that give our customers value for their investment. This launch is timely as Termidor® SC reaffirms our commitment to work towards ensuring our customers are provided with a variety of powerful and versatile new solutions to control problematic pests" he added.
Transfer Effect™
Termidor® SC has a unique Transfer Effect™. Termites are social insects that groom and feed each other and are in constant contact as they forage for food. Termidor® SC takes advantage of these social behaviors. When a single termite comes into contact with the product, it will unknowingly transfer it back to the colony on its body infecting every termite it comes into contact with. This is the Transfer Effect™ and is a key reason why Termidor® SC performs very well.
Termidor® SC is available in Kenya targeting the building and construction industry both as a primary treatment for preventive control at construction, or as secondary curative treatment where infestation happens after construction has taken place.
At BASF, we will continue developing our product portfolio to help meet the rising demand for sustainable and efficient concepts for our customers.
Business Essentials is Africa's premium networking and business directory.
Read more from our Press Room:
___
What is Rosacea?
___
Sport Contributes to Community Identity
___
Introducing Carrol Boyes Wines, A Well-Rounded Gift For All Occasions
---
Related Articles:
Removing Vulnerability in Residential and Commercial Estate Management
0 comment(s)
---
What Employers Need to Know About Hearsay Evidence
0 comment(s)
---
Unpacking the BEE Management Tool
0 comment(s)
---
IBA Group Opened a Digital Twin Laboratory
0 comment(s)
---
Learning Through Experience
0 comment(s)
---