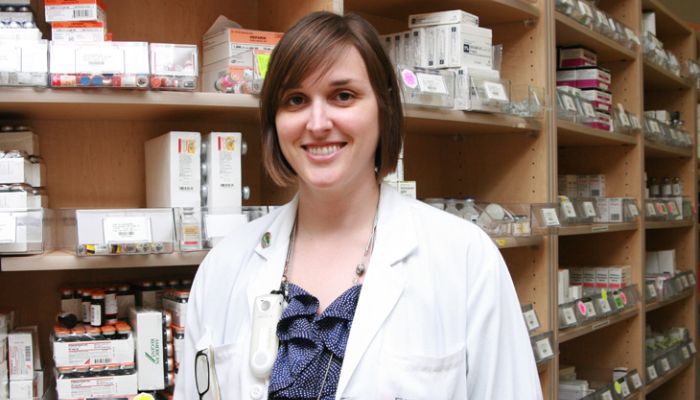 BASF West Africa and Pharmaceutical Society of Nigeria Announce the launch of the 'Young Female Pharmacist of the Year' Award
 Award designed to elevate standards and contribute to the development of local female talent in technical fields.
 Working in partnership with the Pharmaceutical Society of Nigeria, the umbrella body of all Pharmacists in Nigeria.
 Demonstrating BASF's dedication to female education and empowerment
BASF, the world's largest chemical company, has announced the launch of the 2018 'Young Female Pharmacist of the Year' awards program for BASF West Africa, in partnership with the Pharmaceutical Society of Nigeria (PSN). PSN is the umbrella body of all licensed pharmacists in Nigeria. They have a membership strength of over 25,000 pharmacists. This number cuts across manufacturing, academia, hospitals, retail and research industries.
This pioneering awards program is an open and competitive process. It's open only to female pharmacists between the ages of 25 – 35 years old who are registered in Nigeria. Applicants come from manufacturing, academia and/or public research institutes. They may be nominated or elected to apply themselves.
Speaking at the inauguration of the awards program with the committee who have taken on the responsibility of validating and assessing the entries, the Managing Director of BASF West Africa, Dr. Jean – Marc Ricca, said, "This awards program will serve as an incentive for innovation and scientific excellence in Nigeria, as we honour women who have shown exceptional commitment and have made extraordinary achievements in their scientific fields. In the same vein, we hope to contribute our own quota to the achievement of Sustainability Development Goals 4 and 5 which relate to quality education and gender equality respectively".
Rewards and recognition scheme
Ms. Sharmila Govind, Head of Human Resources for Market Area Africa applauded this initiative. It is one that speaks closely to the rewards and recognition scheme of BASF. According to her, "I am very excited about this because the topic of women in leadership is one close to my heart. With this kind of initiative, I hope we see more women step in to the limelight and grow in their careers."
Also present at the meeting was the President of Pharmaceutical Society of Nigeria, Pharm. Ahmed Yakasai. He expressed delight at this intervention from BASF. He encouraged all the members of the societal body to make the most of this opportunity. Ahmed Yakasai also implored BASF West Africa to make this an annual awards program. This would ensure more opportunities and exposure for young female pharmacists. Ahmed Yakasai requested the selection committee, led by Professor (Mrs.) Mbang Femi-Oyewo, MFR, former deputy vice chancellor of Olabisi Onabanjo University and Fellow of the Pharmaceutical Society of Nigeria (FPSN), to discharge its duties judiciously and present candidates the society will be proud of.
The Young Female Pharmacist Award finalists will be announced and awards will be presented at the Pharmaceutical Society of Nigeria's Annual Conference which happens in October 2018.
Business Essentials is Africa's premium networking and business directory.
Read more from our Press Room:
___
Termidor® SC Addresses Growing Challenge of Termite Infestation
___
The Launch of Pay-As-You-Trade Solution Enables Small Businesses To Grow
___
AVBOB Declares R3,5 Billion Centennial Benefit To Members
---
Related Articles:
What are the Real Benefits of Submitting a PAIA Manual?
0 comment(s)
---
How Long Does Debt Counselling Take?
0 comment(s)
---
The Willard® BLUE Battery Promotion Has a Winner!
0 comment(s)
---
The Development of a Solar Photovoltaic Market in Ghana
0 comment(s)
---
Businesses to be Verified Based on New B-BBEE Code Amendments from 01 December
0 comment(s)
---