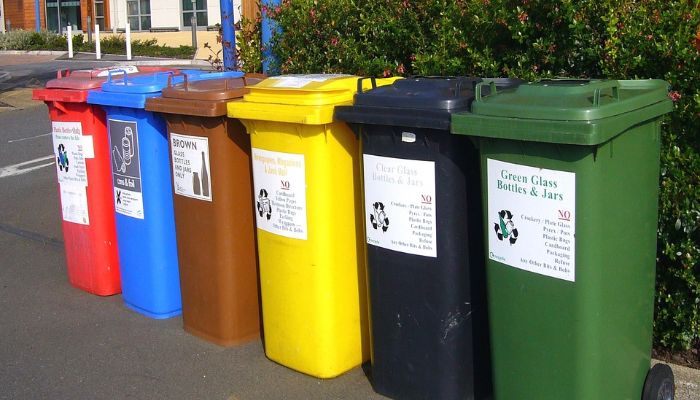 Jozi's becoming a lean, green, recycling machine!
Since the beginning of July, residents in Johannesburg made recycling a mandatory practice.
The plans for a cleanup were announced in June by Mayoral Committee Member Nico de Jager, in an attempt to make thoughtful waste disposal a compulsory part of the Jozi lifestyle. It is alleged that of all South Africa's waste, only 10.8% is being recycled.
It is almost two months into mandatory recycling, and Multimedia Live followed a detergent bottle from a Midrand household through the new recycling waste management system to show exactly what happens to waste when they are recycled in Johannesburg.

Source Credit: Multimedia Live
Should Jozi residents not comply with the recycling process, they may face penalties. "It's going to be a project that we phase in, but over the next six months, we will be looking to give out penalties to residents who aren't compliant. We don't know what those penalties will be yet, though," de Jager concluded.
The example set by Johannesburg residents should be an inspiration for other cities to follow, in an attempt to turn South Africa into more than just a rainbow nation – but a green nation!
Business Essentials is Africa's premium networking and business directory.
Read more from our Press Room:
___
Squamous Cell Carcinoma of the Skin
___
___
---
Related Articles:
What Employers Need to Know About Hearsay Evidence
0 comment(s)
---
Unpacking the BEE Management Tool
0 comment(s)
---
IBA Group Opened a Digital Twin Laboratory
0 comment(s)
---
Learning Through Experience
0 comment(s)
---
Digital Transformation - Don't Forget the Human Element
0 comment(s)
---