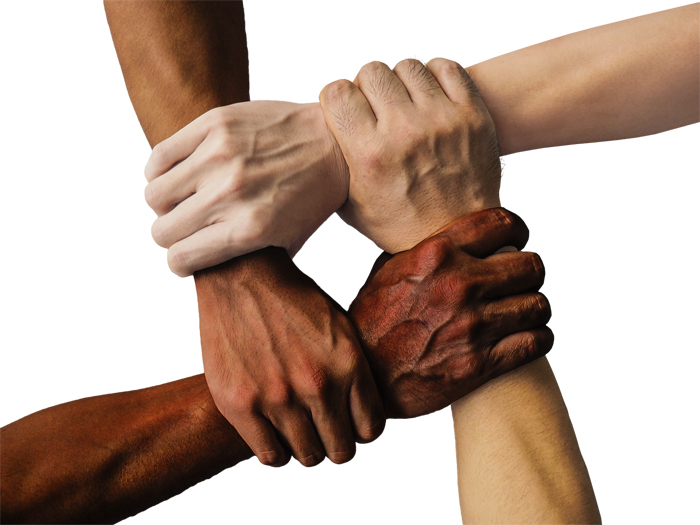 Together, we stand
ETG Trading & Enterprise (Pty) Ltd
ETG Trading & Enterprise (Pty) Ltd was founded in 2014 by Thokozani Gasa (left in the photo), or Thoks as he is more commonly known. Due to the closure of the BSI Steel Office in Pietermaritzburg, Thoks saw an opportunity to take his business to another level using his skills, knowledge and experience in the steel industry. Having worked closely with him during his time at BSI Steel, the Isilo team noticed and admired the qualities and principles that Thoks possessed and wanted to help him develop his business with some much-needed funding and support. Our Relationship with ETG Trading is on-going and the business is expanding at a progressive rate. ETG Trading is based in the Pietermaritzburg area, contact details can be found in the photo
Sinothando Crèche and Daycare is based in Edenvale, Pietermaritzburg and is a learning center for about 70 kids from the age of 1 year upwards. It is an initiative by Regina Thokozile Shezi who manages the place and is proud of her service to the community. In June 2018, Isilo steel visited the crèche to see if we could support this organization and immediately we knew they needed help. The area wasn't very well isolated and access into and out the yard was difficult to control. ETG Trading assisted with the material and labour to properly isolate the yard to increase safety and the reduce the risk of injury to the kids. This is a work in progress and should be completed shortly.

Rubymint
Rubymint is small black-owned graphic design agency with experience in design for startup businesses, as well as for established brands. Rubymint assisted Isilo Steel to design and print all their company information (company profile, adverts, folders etc.) as well as their website development
Contact Details:
Seethal Naidoo – Founder
Office – 082 476 8741
VOJ Canteens & Catering
Venue of Joy was established to provide an essential service to the Hospitality Industry. We provide skilled and professional staff for all catering and events. Venue of Joy was formed with the aim of transforming services in the hospitality industry. We are committed to delivering quality professional service that is second to none.
Our Mission: Our aim is to deliver trained and professional staff and to guarantee our service through the provision of service level agreement
Venue of Joy provides Isilo Steel & BSI Steel staff with a canteen service on site
Contact details:
Nkosana Tsware – Managing Director
Office – 011 861 7630
Email – info@venueofjoy.co.za
Website – www.venueofjoy.co.za
Business Essentials is Africa's premium networking and business directory.
Read more from our Press Room:
____
5 Reasons to Subscribe to our Epic YouTube Channel
____
____
How to Create a Pet-Friendly Home
---
Related Articles:
Zoom Fatigue - Five Reasons Why You Want to Step onto a Plane Again
0 comment(s)
---
Supporting Small Business Through Ecosystem Boost
0 comment(s)
---
The Africa Continental Free Trade Area Protocol on Investment: A Prickly Pear for SADC and other Regional Economic Communities
0 comment(s)
---
#TakeControl Over Your Debt!
0 comment(s)
---
In a Post Covid-World, the Africa Continental Free Trade Area could not come soon enough
0 comment(s)
---