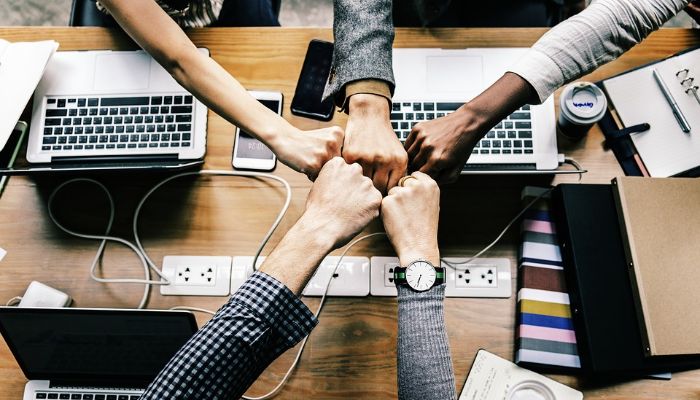 Equip yourself with knowledge for the digital age
The modern business world relies greatly on computerised technology to professionally complete vast amounts of tasks. We can't afford to be technophobes anymore. It is time to embrace the technological revolution and equip ourselves for a bigger and brighter future.
Having decent computer skills means that you are able to perform tasks that may position you above competing candidates. This knowledge can result in you getting hired over your competitors. Universities acknowledge the importance of computer skills and some institutions require their students to complete a basic computer literacy course in their first year of study.
There are many advantages of being skilled in computer literacy:
Being computer literate supports entrepreneurship
Tech skills are of utmost importance for entrepreneurs. Being computer literate will create space for new ideas, enables your self-confidence and helps to be innovative. With the business world going digital, you on the right path to putting your business on the map.
Communication
Communication plays an essential role in the business world – both interpersonally and electronically. Think of the various ways to communicate technologically. There is always a level of computer literacy involved.
Enhance your employment opportunities
It has become imperative for every student to receive some kind of computer skills training before entering the working world. These computer skills prepares students for the norms and algorithms of the business world. Having attained some level of computer literacy enhances job opportunities.
Address the gap in your knowledge
You don't need to be a 'geek' to be tech-savvy. Computer skills are available to anyone open to increasing their knowledge. The world is moving towards digital education and you do not need to miss that train. Whether you are young or not so young, you can still adopt the mindset of digital natives!
Computers Reconstruct Business Processes
Businesses have come along way with the advancement of technology. Before truly embracing computer skills, communication in house was very tedious; with staff running around like headless chickens. The digital age has improved this by making communication simpler and faster, with one email being enough to convey a message to the entire company.
Embrace the fact that digital age has revolutionised the business world. Instead of seeing computers as a barrier that stands between us and our personal success, embrace the convenience and the revolution that they bring to our world.

Students graduating from their computer course at Nceduluntu Academy of Learning
Computer literacy is the new currency, and Nceduluntu Academy of Learning will help you pave your path to your career and personal development. Isn't it time to bring yourself up-to-date?
Business Essentials is Africa's premium networking and business directory.
Read more from our Press Room:
___
5 Reasons to Subscribe to our Epic YouTube Channel
___
___
How to Create a Pet-Friendly Home
---
Related Articles:
SolarAfrica Accelerates Growth Strategy with Three Key Staff Appointments
0 comment(s)
---
AI can make a profound difference to retail decisions
0 comment(s)
---
Zutari Offers its Expertise for Mandatory EPC Compliance for Buildings
0 comment(s)
---
Should Companies have a Moral Voice
0 comment(s)
---
Theranostics in the Fight Against Cancer
0 comment(s)
---