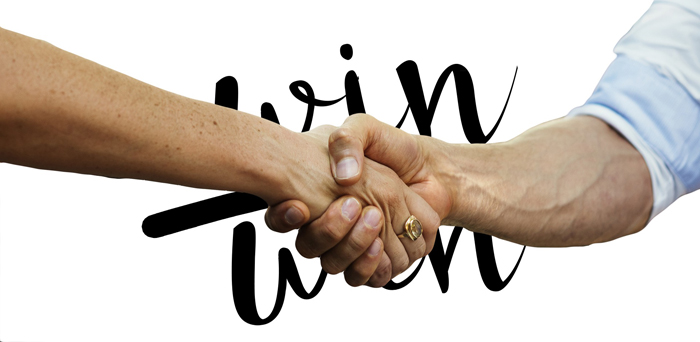 Best European Warehouse Supplier 2018
Duisburg/Hamburg, 6 September 2018. Imperial Logistics has been named "Best European Warehouse Supplier 2018" by Versum Materials, a leading electronic materials company providing high-purity chemicals and gases, delivery systems, services, and materials expertise. The annual award was presented at the recent opening of Versum Materials' new European regional headquarters in Utrecht in the Netherlands.
Imperial Logistics was recognised for its warehousing management expertise and superior technical competencies in safely storing and shipping Versum Materials' gas cylinders from its gas warehouse at the port of Hamburg.
The gas cylinders are stored in separate high-security chambers at the dangerous goods warehouse operated by Imperial Logistics. These specialised warehouse chambers – which are isolated from one another and from other parts of the warehouse – are strictly operated in adherence with the exacting requirements of pollution control laws. Sophisticated measurement and control technology effectively coordinates a myriad of technical safety measures. These include sensitive gas warning sensors, permanent air measurements, and highly efficient absorption units. Should a leak occur, absorption units rapidly filter the escaping gas from the air and ensure that only uncontaminated waste air is fed back into the atmosphere.
"State-of-the-art equipment, progressive problem solving and an unrelentingly thorough approach to safety are just some of the reasons we were honoured above other fierce competitors in this category," explains Michael Pohl, Director Business Unit Chemicals. "Like Versum Materials, we strongly believe that sustainability is a good business practice and we take our joint commitment to sustainability and accountability very seriously. We are humbled and proud to be honoured by this award and remain deeply committed to a partnership that enables employees and customers to perform more powerfully – without compromising safety, integrity or the environment."
Imperial Logistics
With over 30,000 employees, working across 50 countries, Imperial Logistics is a mainly African and European logistics provider of outsourced integrated value-add logistics, supply chain management, and route-to-market solutions – customised to ensure the relevance and competitiveness of its clients. The group has well-established capabilities in transportation, warehousing, distribution and synchronisation management, and expanding capabilities in international freight management. The business also has deep expertise across multiple industry verticals – including Agriculture, Automotive, Chemicals & Energy, Consumer Packaged Goods, Healthcare, Machinery & Equipment and Manufacturing & Mining.
Supplier Award 2018 for Imperial LogisticsSupplier Award 2018 for Imperial Logistics
Supplier Award 2018 for Imperial Logistics
Business Essentials is Africa's premium networking and business directory.
Read more from our Press Room:
____
Enterprise Supplier Development (ESD) Provides Opportunity for Entrepreneurs
____
Go Big By Supporting the Small, This Small Business Friday
____
How Modern Living Loads Mechanical Stress on our Bodies
---
Related Articles:
Cummins Appoints New Dealers in the Southern Africa Region
0 comment(s)
---
DSV Inaugurates the Largest Integrated Logistics Centre in Africa
0 comment(s)
---
Tech For Good - A Call To Imagination
0 comment(s)
---
Roche Introduces a Mobile Application Solution iThemba Life to Empower Patients in South Africa.
0 comment(s)
---
How Power Purchase Agreements are Changing the Way We Think about Solar
0 comment(s)
---