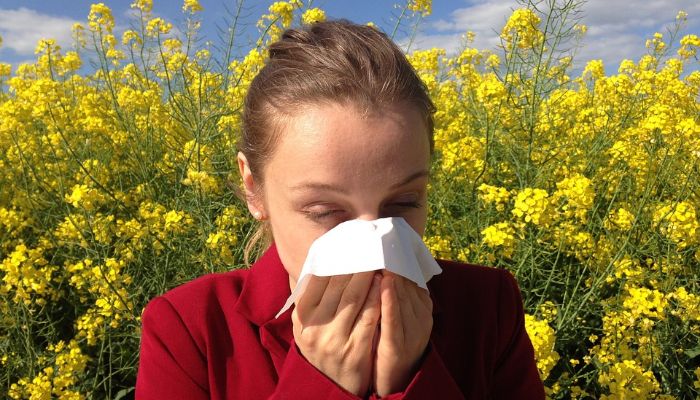 It's time to ease that terrible sneeze!
Spring is in the air, so for many with seasonal allergies, it means beginning of runny noses, itchy eyes, and constant sneezing. Although the flowers may be blooming and bees are starting to buzz, seasonal allergies can be a thorn in the side for many.
According to studies, more than 500 million people worldwide suffer from hay fever, and a large contribution to this is climate change.
Seasonal Allergies
Allergies are a result of foreign substances attacking the immune system, such as dust or pollen. The most common seasonal allergy is allergic conjunctivitis, with grass being one of the main triggers of hay fever in summer. More widespread among those with asthma, eczema and hay fever, its symptoms include redness and excessive watering of the eyes, swelling of the eyelids and whites of the eye, and itchiness.
Treatment and diagnosis
Identifying whether you have seasonal allergies has to start with a timeline of how and when irritations start. However, avoiding allergens is not always possible; you can help maintain a good self-care routine during allergy season.
Herewith some easy tips from Selfmed Medical Scheme on how to keep hay fever at bay this season:
       Use eye drops to relieve itchy, watery eyes
       Keep a pack of tissues or a handkerchief for days when allergies are at their worst
       Use an antihistamine to reduce nasal itching, sneezing and discharge
       Use a decongestant during winter to clear mucus
Consult your local pharmacist, nurse or health professional for the correct over-the-counter products to manage hay fever and other seasonal allergies. If your symptoms persist, schedule an appointment with your doctor.
Business Essentials is Africa's premium networking and business directory.
Read more from our Press Room:
____
What Is The Synergy Between Enterprise Development, Supplier Development And Preferential Procurement
____
What The Future Holds For Labour Brokers And Temporary Employees
____
Methods to Crack any Creative Block
---
Related Articles:
The Africa Continental Free Trade Area Protocol on Investment: A Prickly Pear for SADC and other Regional Economic Communities
0 comment(s)
---
In a Post Covid-World, the Africa Continental Free Trade Area could not come soon enough
0 comment(s)
---
How the Environment Affects Your Health, and What You can do About It
0 comment(s)
---
Resilience is Critical for Business Success in Our Post-COVID-19 Future
0 comment(s)
---
Are You Ready for the 4IR?
0 comment(s)
---