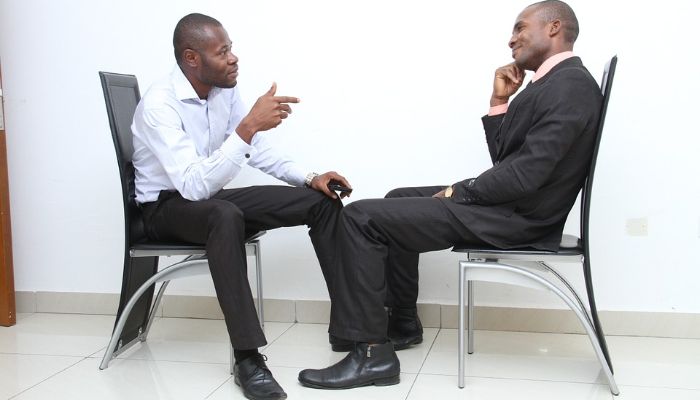 Tips and Tricks for making the right picks
In today's economy, there is no shortage of applicants for just about any position and it would appear that employers can find the top candidate for the job without the hassle.
However, it's not as easy as it appears. Recruiters and other HR professionals that don't use innovative strategies often find themselves hiring the wrong person, which triggers a series of negative consequences. The wrong candidate can bring a negative energy that can influence the atmosphere in the workplace.
The changes and advances in HR technologies bring many new solutions for some of the biggest recruiting challenges, and many are implementing new solutions to improve their hiring strategies.
Here are ways to find the candidate you looking for:
Find a career-oriented person
One of the more subtle characteristics you need to consider when hiring a new employee is their commitment towards developing their own career and growing as a professional.  You want an employee who will view your job as an opportunity to advance their career and be an asset to the company at the same time.
You should be alarmed when a candidate has been quick to jump ship and work for several companies in the past without valid reasons. If their job history is inconsistent, you should probably find another candidate.
Assess a candidate's practical experience
It is ideal to hire an applicant who is both qualified and experienced in your line of work. However, do not expect the perfect candidate when hiring. Shift your focus on the practical experience of your potential employee as it is key for them to be able to integrate themselves more quickly and become familiar with the job. A candidate will need more time to fit in and learn all the distinctions of the job should they not have the required practical experience you are looking for.
Remember, every new employee needs to go through an adjustment period, but you want to keep that period as short as possible.
Test the ability of your candidates
A great way to improve your recruitment process would be to implement various practices that can give you a much clearer picture as far as learning abilities and analytical skills of the candidate is concerned. It takes more than a person's resume to decide whether they are suitable for the position. A resume may be impressive, and the candidate might appear confident during the interview, but that may not be a true reflection of their abilities. You can also gain better insight into how resourceful the candidates are when they are presented with a new challenge.
Determine strengths needed for the position
In the working world, having skills and qualifications for a job is not the only thing you will need. A much-needed skill set, often overlooked, is mental and psychological strength to cope with pressure, tight deadlines, and difficult clients. A job that is repetitive in its nature requires someone who's able to stay motivated, even if they are required to perform the same actions over and over again.
Have you considered culture fit?
An important thing to consider when hiring a candidate is their ability to fit in and adapt to the company's culture. This requires social skills that are developed enough, so they don't disturb the positive atmosphere in the office. Find out how candidates got along with their former colleagues and bosses when you conduct reference checks. That should help paint a complete picture of the candidates you interview.
Run social checks
Getting to know your potential employee is important, but asking personal questions may not be the best solution, because they could be left feeling uncomfortable. However, you can check their social media presence across all major platforms. A visit on someone's Facebook or Instagram page can help you learn more about the person, and their LinkedIn profile may offer better insight into their skills and experience than their resume.
The process of finding the best possible candidate is complex and time-consuming, but with the right strategic plan in place, it will be well worth the trouble and something which will pay dividends in the future. Kgabolize Recruitment Consultancy specialises in not only finding the ideal employees for your business but also doing all the necessary pre-screening, background checks and interviewing so you are left to choose only from candidates who may be able to add value to your business.
Business Essentials is Africa's premium networking and business directory.
Read more from our Press Room:
____
____
What Is The Secret To Success As A Property Agent?
____
Hogan Lovells Announces New Chairman of South Africa Practice
---
Related Articles:
IBA Group Opened a Digital Twin Laboratory
0 comment(s)
---
Learning Through Experience
0 comment(s)
---
Digital Transformation - Don't Forget the Human Element
0 comment(s)
---
Thyroid Disease and Hair Loss
0 comment(s)
---
How to Build an Emergency Fund
0 comment(s)
---