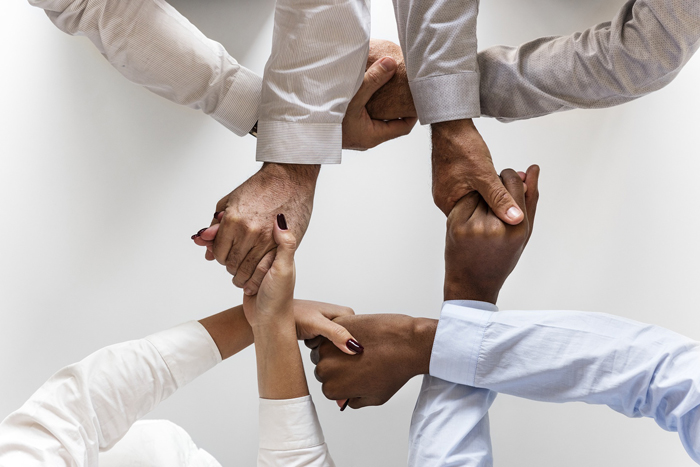 Impact investing in South Africa is still in its infancy
By Khutjo Langa, Monitoring and Evaluation lead at Property Point
The broad landscape of investing in social and environmental change has not really come to its maturity. These are investments made to social and non-profit initiatives with the intention to generate social and environmental impact alongside a financial return.
I visited Nairobi in February for a two days Metrics From the Ground Up conference hosted by the Aspen Network For Development Entrepreneurs (ANDE) where Metrics practitioners from all over the world gathered to have conversations focused on emerging practices in measurement, practical strategies for adoption, and lessons from peers who are supporting small and growing businesses in emerging markets. I found it fascinating to learn that there is about $14.4 billion circulating in Southern Africa aimed at impact investing. These are high impact investment deals but there is no evident impact because of the fundamentally flawed system of shifting resources in this part of the world. There is also lack of focus on the level of growth and measurement of the investment objectives; hence it becomes easy for initiatives to attribute impact without results. In Kenya, only 20% of impact investments are from local ventures and the rest lies with foreign investors who are chasing high impact enterprises for good financial returns. It is estimated that the ESD funds in South Africa sit in a position of well over R3billion, this is a lot of money to drive tangible change and we should be able to measure this impact and evaluate the effectiveness of business development service providers.
South Africa has one of the most unequal societies in the world and, through Broad-Based Black Economic Empowerment, government initiatives are trying to rebuild and transform the economy post-Apartheid. This intentional intervention by the government has forced corporates to give back a portion of their profits through Enterprise and Supplier Development (ESD) programmes. Corporates still feel like they are being stifled, and as a result, these intervention have become nothing but a tick box exercise to remain compliant.
We have seen in recent years the emergence of a new industry, ESD programmes whose main existence is to be the vanguard of these impact investments but the question still remains; how effective are these programmes and do they measure the impact of their programme? The reduction of inequality will come from the intentionality of corporates to invest in impact that is not only aligned to their core business but impact that speaks to change in social and environmental problems of the planet.
Property Point, a Growthpoint Properties' initiative has embarked on a journey to intentionally transform the property sector by helping black-owned small businesses through business development services, access to markets and access to finance. This initiative could have easily become a tick box exercise for Growthpoint Properties but instead, we look at transformation beyond compliance. Property Point is celebrating 10 years this year and  154 SMEs have graduated, the focus has been on the quality of graduating SMEs rather than the quantity of SMEs; the reason for this is that our impact lies in creating sustainable SMEs who can actively compete for market opportunities based on merit. The 154 SMEs have managed to secure market opportunities of a billion rand and also managed to create over 4000 jobs. This is a great example of how impact investing can impact South Africa if it is done intentionally and purposefully. We have a robust monitoring and evaluation system and we are always engaging the funder in the decision making of the programme. We adhere to our mandate of creating an inclusive economy and instilling the spirit of entrepreneurship.
Impact investments are expected to generate a financial return on capital or, at minimum, a return of capital. Growthpoint Properties is obtaining the returns of the investments by integrating the developed SMEs into their own supply chain. Since the inception of Property Point, Growthpoint has used 40 small black-owned businesses in their supply chain with contracts valued at over R400million. This is a good return on investment because of the ability to have readily available suppliers who have been through an intensive Enterprise and Supplier Development programme. This is a good demonstration of great financial gain because it minimises the cost of sourcing service providers and guarantees minimal perceived risk of using SMEs.
Business Essentials is Africa's premium networking and business directory.
Read more from our Press Room:
____
____
Bonitas Announces 8.9% Increase With Added Benefits
____
Cape Town Marks World Homeless Day at its Safe Space
---
Related Articles:
(Re)conceptualising Education to Bridge the Digital Divide For Innovation and Employability
0 comment(s)
---
BetaTrac Telematic Solutions Announces a New Product Launch
0 comment(s)
---
Bonitas Annual Results 2018 – Good Vital Signs
0 comment(s)
---
How Long Do You Have to Wait After Drinking Before Driving?
0 comment(s)
---
How The Consumer Protection ACT (CPA) Reduces The Imbalance Between Contracting Parties
0 comment(s)
---