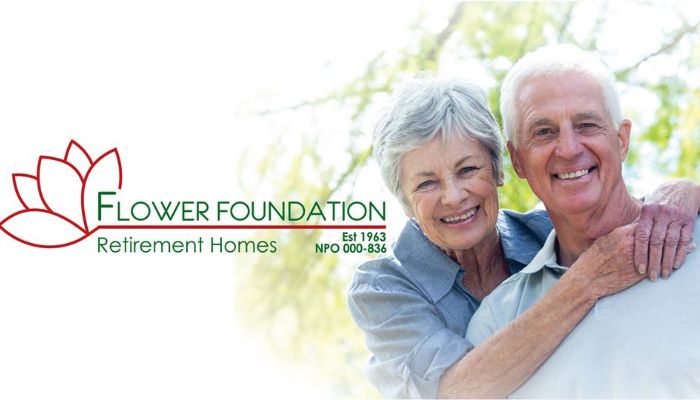 You deserve to live comfortably at any age
Flower Foundation Retirement Homes in Johannesburg offer you a lifestyle you are comfortable with. Your life, hobbies, and work continue as usual, but in an environment that offers, security, support, care, peace of mind and community spirit.
Every village has personnel on site to attend to any emergency and panic buttons linked to armed response and medical assistance. The 'lock-up-and-go' lifestyle offers you the freedom to go away when you want, knowing that there is someone close by looking after your home.
Kensington Gardens based in the East of Johannesburg has face brick cottages and flats that are set in beautiful and colourful gardens and around a beautiful Colonial House that has been declared a National Heritage Site.
It is situated close to all the amenities and shopping centres including Eastgate Mall and Bedford Centre.  Kensington Gardens caters for the independent resident, while assisted care and full care is available off-site at Pioneer House in Oaklands should the need arise.
Silver Stream Village is situated in Malanshof, Randburg close to shopping centres such as Cresta and Northgate and other amenities. The face-brick cottages and Dutch style chalets are nestled in established, well maintained and colourful gardens offering a peaceful retirement living in a spacious village with a community spirit.  The Village caters for independent living, assisted care and full care.
Elm Park Village in Northcliff have beautiful Cape Dutch style cottages nestled comfortably among spacious lawns and colourful gardens.  They are set against the magnificent backdrop of Northcliff, close to Cresta shopping centre and various local shops, restaurants, and churches.  You may not need to go out of the village as it has all you need from beautiful gardens to enjoy tea with friends and other social activities to suit your lifestyle.
Maxhaven Village's spacious face brick cottages are set among colourful gardens.  It is conveniently situated within walking distance to Cresta Shopping, and close to other amenities such as the NHC Health Centre, restaurants, shops, and churches.  A guest flat is available at the village should your family wish to stay over.
Witpoortjie Village consists of independent cottages and apartment.  This friendly village boasts beautiful gardens, lovely cottages, and welcoming neighbours.  The gardens are the pride and joy of the residents. The regular social get-togethers create an inviting environment.  The village caters for independent living and there is a care centre on site offering full and assisted care.
Zonneveld Village is situated across the road from Witpoortjie Village and boasts neatly placed cottages.  One and two bedroom cottages are surrounded by beautiful gardens. This village offers young retirees the 'lock-up-and-go' lifestyle in a tranquil environment.  Care Centre is situated at Witpoortjie Village across the road.
Orchid Place is a hidden treasure in Johannesburg.  This small village has only 10 stunning cottages and caters for the young retiree who is still active.  The spacious cottages offer beautiful private gardens and tranquil surroundings. The village is situated in the established suburb of Houghton.
Willowbrook Village situated in the heart of Sandton offers upmarket accommodation.  It is close to the hub of Sandton but still offers a tranquil and peaceful environment.  The village is surrounded by beautiful gardens and an array of birdlife. Willowbrook Village offers residential living, assisted and full care.
Pioneer House Care Centre situated in Oaklands, the centre is surrounded by beautiful gardens with a beautiful chapel within the centre.  The professional staff provides 24-hour care and assistance with day to day activities to all the residents. Residents are accommodated in single or shared rooms and can spend the day in either the cozy lounges or enjoy the sunshine in the beautiful gardens.
Waverley Gardens Memory Care is Flower Foundation's specialized Dementia and Alzheimer's care centre.  The home is well equipped and boasts a dynamic team of professional staff who are highly skilled, dedicated and experienced in this specialised care field.
You are bound to find your ideal retirement home at one of the Flower Foundations villages. Come enjoy your golden years with us.
Business Essentials is Africa's premium networking and business directory.
Read more from our Press Room:
____
____
Recent building Fires in Johannesburg a Wake-Up Call For Business and Government
____
---
Related Articles:
How Long Does Debt Counselling Take?
0 comment(s)
---
The Willard® BLUE Battery Promotion Has a Winner!
0 comment(s)
---
The Development of a Solar Photovoltaic Market in Ghana
0 comment(s)
---
Businesses to be Verified Based on New B-BBEE Code Amendments from 01 December
0 comment(s)
---
SAP SuccessFactors & Skillsoft
0 comment(s)
---