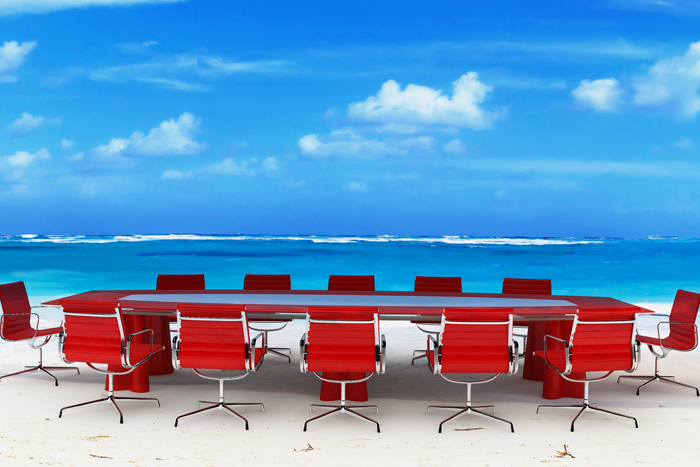 Travel has been seen as the ultimate incentive since the 1970's and 1980's when it really started to gain traction as a motivating reward
The main reason why incentive travel is so successful is because it taps into our human instinct for exploring new places. It also taps into our desire to escape from every-day life on a vacation.
To travel as a reward for reaching sales targets or KPI's is an incredibly enticing driver to an individual employee. No matter how committed your staff is to their jobs, they always look forward to their vacation.
As human beings, the spirit of the explorer compels us, and we long for escapism. Incentive travel tugs at these primal traits.
How is a "holiday" an effective use of budget?
This question is a question frequently asked by executives when planning reward and sales incentives budgets. However, if incentive travel is incorporated into a targeted rewards programme, it is a powerful motivator to achieve all sorts of outcomes.
Types of rewards programmes incentive travel can be used for:
Sales Incentives: targeting sales teams to promote and sell a specific product or service.
Channel Partner Incentives: engaging your resellers, dealers and business partners so that your forefront of their mind during their sales cycle.
Employee Engagement: motivating and inspiring staff to increase productivity.
Incentive Travel is Scalable
Incentive travel trips can be scaled to suit almost every budget: from a small-scale local weekend break for 10 people to an all-inclusive five star money-can't-buy international trip for a large group.
The use of budget is the key element as to why an experienced incentive travel house should be used in order to maximise the total budget to cover logistics, accommodation, food and beverage and of course onsite activities or tours. It is important to avoid common mistakes when planning an incentive travel reward, which is where experienced agencies can advise accordingly.
Incentive travel can also be used as a short-term reward – such as a quarterly SPIF (Sales Promotion Incentive Fund) programme rewarding best sales performance for specific products – or as part of a long-term annual programme that recognises a number of behaviours or goals.
Sales and profitability remain the top reason to run an incentive programme, but more important is being given to building relationships between management and employees, increasing productivity and employee engagement.
The greatest majority of buyers (70%) say their incentive travel programmes have been effective in achieving their most important objectives,
Impact on the personal and professional development of the qualifier is the most important outcome of incentive travel programmes.
Source: Incentive Travel Industry Index 2018
So it can be said that group incentive travel is still seen as a very strong motivator as a reward due to a number of factors. These include scalability, networking opportunities as well as camaraderie amongst attendees, plus the after-effects resonate for many years to come.
Winners become future ambassadors and champions of your company and the memory of the trip will encourage dedication to your brand or company in the future. Attendees will share highlights of the trip with their colleagues or counterparts, which in turn becomes a form of internal PR.
The memories, the pictures on office desks and Facebook posts, will last much longer than last week's groceries, or a tank of fuel paid for using a cash reward.
Business Essentials is Africa's premium networking and business directory.
Read more from our Press Room:
____
Mid-century Modern for the Win
____
IBA Group Wins GSA Global Sourcing Award 2018
____
Find The Ideal Retirement Home in Johannesburg
---
Related Articles:
How Long Does Debt Counselling Take?
0 comment(s)
---
The Willard® BLUE Battery Promotion Has a Winner!
0 comment(s)
---
The Development of a Solar Photovoltaic Market in Ghana
0 comment(s)
---
Businesses to be Verified Based on New B-BBEE Code Amendments from 01 December
0 comment(s)
---
SAP SuccessFactors & Skillsoft
0 comment(s)
---