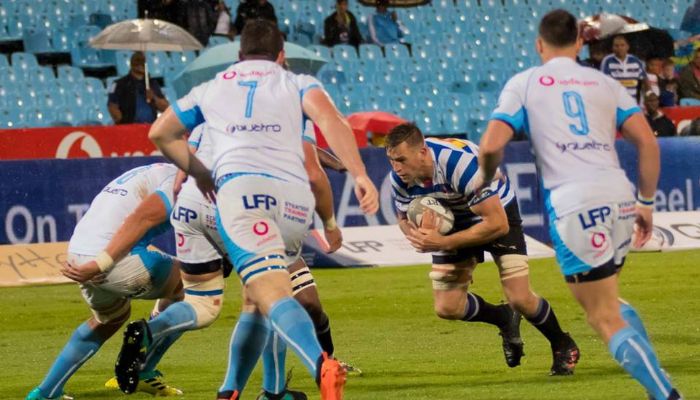 The Western Province Union (WPU) Awards Presentation took place at Southern Sun Cape Sun on 16 October and as a proud sponsor, the LFP Group had the honour of handing over an award and partaking in the proceedings.
Western Province and Stormers players together with its management team and other sponsors attended the prestigious event. We presented Stormers/WP flanker and now Global Citizen Festival advocate, Siya Kolisi with an award for 'Passion'.
The award recognised his passion for the game, for his craft and for the end goal. By honing his skills and putting in full effort each day, Siya represents what LFP is built upon – Passion.
In our address, we said that 'without passion, the drive to excel, lead and focus on a goal would not be possible. It's about the hours spent behind-the-scenes – it's about those times where you just missed it but didn't give up… it's about those times when some may have doubted actions spoke louder than words.'
Business Essentials is Africa's premium networking and business directory.
Read more from our Press Room:
____
How To Choose The Right Corporate Gift Supplier
____
Printing SA Provides Skills to the Printing and Packaging Sector
____
How To Go About a Home Loan If You're Self-Employed
---
Related Articles:
ContinuitySA's Willem Olivier Named African Industry Personality of the Year
0 comment(s)
---
Instigating Innovation: Where To Start
0 comment(s)
---
Working Tribes: 30 Years of Changing the Way You Work
0 comment(s)
---
Everything You Need to Know About South Africa's Credit Bureau's
0 comment(s)
---
Put Your Best Face Forward With a 3D Peel
0 comment(s)
---