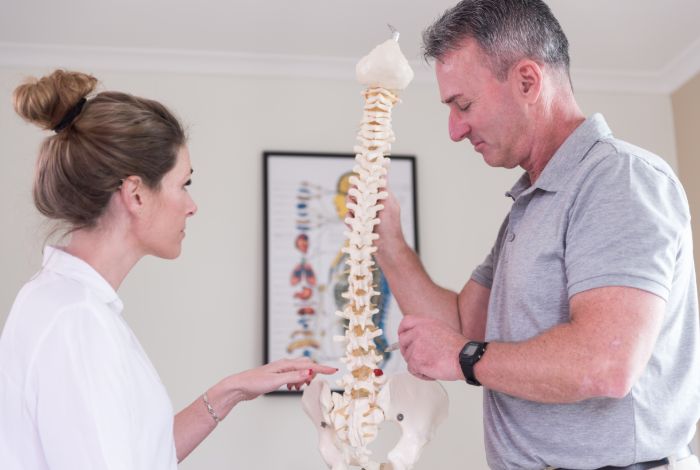 Standing squarely under the title 'complementary'
Body Stress Release (BSR) is a unique, gentle and non-invasive health profession that originated in SA over 30 years ago and according to many, many client testimonials received over the years, has served to make a difference in the lives of tens of thousands of people around the world.  This complementary technique that works in co-operation with other forms of health-care has a supportive role to play and may provide relief from pain and discomfort for those struggling with health challenges, ranging from mild discomfort and vague symptoms to diagnosed conditions. Many of our clients have already undergone medical care before coming for BSR and are often referred by paediatricians, dentists, general practitioners, psychologists, gynaecologists, to name a few.
Besides the fact that they have heard about the effectiveness of BSR from their patients, we believe that medical practitioners have a sense of trust in BSR for simple reasons.  It is a gentle, non-invasive technique, so there is no fear of their patients being injured. It is complementary to medicine and does not in any way duplicate or replace medicine. Those doctors who have experienced BSR personally comment that its principles are very logical.
BSR also enjoys a reciprocal relationship with other health practitioners, such as physiotherapists, homoeopaths, fitness coaches, doulas, posture trainers, reflexologists and yoga teachers, with referrals going both ways. Such practitioners frequently comment that clients who have reached a plateau in their progress, make a leap forward after their body stress is released.
BSR stands squarely under the title 'complementary'. It is a health-care profession that works alongside medicine, in co-operation, and not in competition. It can enhance function whilst the person is undergoing medical treatment, e.g. a doctor sets a broken leg, and the BSR practitioner releases the body stress which locked into the back during the accident, or that results in walking in a cast. It has also been known to assist with pre-surgery anxiety.
BSR may enhance the quality of life and is suitable for all ages, from the very young to the elderly. Facing daily onslaughts of mental/emotional, mechanical and chemical stress may have a negative impact on our bodies as they were designed to handle some stress, but as stress accumulates over time, the stress overload becomes locked in.  This may contribute to symptoms such as neck and back pain, pins & needles, postural distortion, muscle weakness, headaches/migraines, indigestion/heartburn, restless sleep, fatigue, numbness, stiffness, to name but a few. Body stress overload is a powerful factor that may undermine health and well-being in a myriad of ways and may underlie and aggravate many health problems.  The BSR practitioner also adds value by guiding the client on how to alleviate body stress going forward and how to assist the body to heal and maintain itself.
We often find that after a BSR session, some clients report back that they 'had the best sleep ever", felt an "emotional lightness", became aware of a "greater mental clarity", or felt a "surge of enthusiasm for life".
Initially, three sessions are recommended, e.g. day 1, day 4 and day 11. This allows the body to go through necessary adaptations as the body adjusts to lines of tension being released. Practitioners have been known to advise clients that they consult with their doctor about a referral to a specialist, such as an orthopaedic surgeon, should lower back pain persists.  In a few of these cases, the specialists found that disc surgery was necessary. In others, the specialists simply referred them back to us. They diagnosed the disc degeneration as not severe enough to warrant surgery, and recommended that the client continues with BSR for 'conservative management'. We have also found that some clients have managed to reduce or terminate their pain-killers or anti-inflammatories after BSR.  It is always made clear that medication should only be changed under the direction of the medical doctor or other health practitioners who prescribed it.
In summary, BSR is a health practice with a clear scope of practice that limits itself to its own area of expertise, i.e. locating and releasing body stress and does not treat or diagnose.  BSR enjoys a co-operative relationship with medicine and enjoys receiving referrals from the medical fraternity who entrust their patients to us in a complementary role. As BSR is aimed at enhancing the body's self-healing capacity, it thus works very well alongside medical treatment and other forms of health-care.
To find a dedicated BSR practitioner close to you, visit www.bodystressrelease.com
Business Essentials is Africa's premium networking and business directory
Read more from the Pressroom:
____
Property Point and its Small Business Graduates Excel at SA Business Incubation Awards
____
Technology, the Key to Better Guest Satisfaction, Higher Revenues
____
RLB Opens New Chapter in it Expansion Strategy
---
Related Articles:
Avoiding Fish? You'll Want To Take an Omega-3 Supplement
0 comment(s)
---
Building Agile Teams For Company Success
0 comment(s)
---
The Art Of Raising a Reader!
0 comment(s)
---
Summer Festivals Are Made in Winter!
0 comment(s)
---
Marijuana, The Grateful Dead and the Constitutional Court: A Curious Intersect
0 comment(s)
---