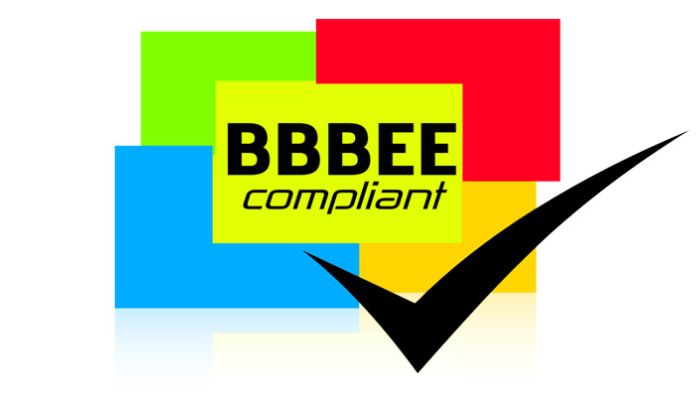 "We are very excited about this achievement…."
Blake & Associates, an established market leader in the BPO and contact centre industry with over 20 years of deep experience in Debt Collection across a variety of industries, has recently achieved a Level 1 BBBEE status.
"We are very excited about this achievement which has come as a direct result of long term planning, hard work and our commitment to transformation which has been an ongoing journey over a number of years. We are particularly proud of our accomplishments on skills development, where the intense focus on training and development of our people continues to yield a qualified pool of talented black individuals to drive our business forward.  It has been our intention to continuously strive toward improving our status, and achieving a Level 1 rating in our recent audit is extremely satisfying. We have a great team who remain committed to retaining this status, and to driving a sustainable transformation agenda within our business." says Blake & Associates CEO, Andre Bezuidenhout.
The company met its initial transformation objectives in 2017 and concluded a Broad-Based Black Economic Empowerment transaction with the Gamiro Investment Group. This resulted in Blake & Associates attaining Black ownership of 51% and Black Women ownership of 33%. With Gamiro Group on board, Blake & Associates were able to work closely with their partners towards the development and success of the business and were able to contribute to the sustainable growth and development of their employees.
"Gamiro has a strong belief that transformation in the South African context is more than just compliance. It is about contributing in a meaningful way to inclusive growth in SA. We take our mandate of investing in inclusive growth very seriously and the recent achievement of Blake in attaining a level 1 BEE accreditation is something we are very proud to be associated with. We are very optimistic about our prospects as a business and we see this as an endorsement of the management team's ambition to grow the business responsibly and innovatively." says the Chairman of the Board, Crispin Sonn.
Started in 1990 as a small debt collection agency, Blake today offers the full spectrum of customer lifecycle management services with flexible and innovative solutions including customer data analytics, customer acquisition, customer service and retention, business process outsourcing consumer collections, B2B collections, information technology and Wi-Fi analytics.
With operations expanding from Durban to Pietermaritzburg and a branch in Namibia; Blake & Associates employs over 1 133 staff across the three branches.  The company's core focus is to partner with their clients in order to understand their client's business needs, that way they are able to deliver on developing tailored solutions that generate sustainable results.
Transformation remains core to what they do and speaks directly to the culture Blake & Associates promote within their business. With their people remaining at the core of their business values, the group remains committed to retaining their status as a Level 1 BBBEE contributor.
Blake – leaders in meaningful human connections!
Business Essentials is Africa's premium networking and business directory
Read more from the Pressroom:
____
Property Point and its Small Business Graduates Excel at SA Business Incubation Awards
____
Technology, the Key to Better Guest Satisfaction, Higher Revenues
____
RLB Opens New Chapter in it Expansion Strategy
---
Related Articles:
The Africa Continental Free Trade Area Protocol on Investment: A Prickly Pear for SADC and other Regional Economic Communities
0 comment(s)
---
In a Post Covid-World, the Africa Continental Free Trade Area could not come soon enough
0 comment(s)
---
How the Environment Affects Your Health, and What You can do About It
0 comment(s)
---
Resilience is Critical for Business Success in Our Post-COVID-19 Future
0 comment(s)
---
Are You Ready for the 4IR?
0 comment(s)
---