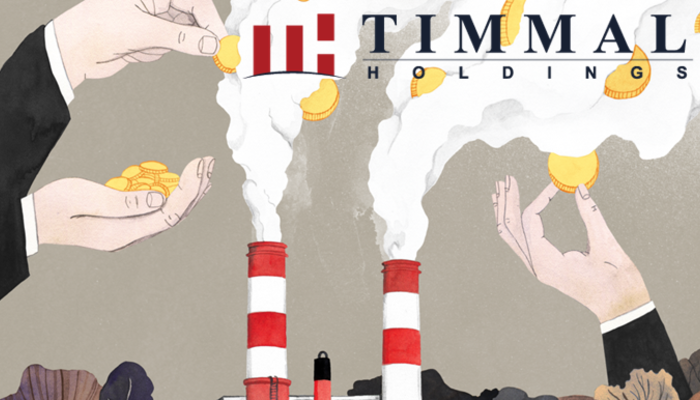 Are you prepared for carbon tax?
On June 1st 2019 carbon tax is coming into effect.
Carbon tax penalizes companies and individuals that emit more carbon. Emissions can occur from various sources, the most common is fuel combustion in transportation and electricity generation.
The South African government believes that it is time to play our part in reducing the greenhouse gas emissions produced. Government believes that the tax will allow the country to meet targets set by the Paris Agreement in relation to the migration of the effects of climate change.
The tax will be implemented in two phases, namely:
Phase 1- From June 1st, 2019 – December 31st,2022
Phase 2- From 2023- 2030
When we work together we can achieve anything, the same goes for the reduction of CO2 emissions within South Africa. At Timmal Holdings we are implementing our 2 phase plan to contribute to the Carbon Tax notion to preserve humanity. Humans are the destructors and the saviours; it all depends on which end we want to be at. We create these harmful emissions that deteriorate the layers that protect us but we can also mend and preserve the destruction we formed.
Humanity is the reason behind climate change. We overlook these downfalls because we did not believe it would affect us, we had the mindset that it would 'become someone else's problem' but now it is our problem and we need to work together to find a solution. Our two-phase plan consists of awareness and accreditations.
Timmal Holdings | Two-Phase Plan Breakdown:
Phase One: Awareness.
At Timmal Holdings we strive to empower and educate individuals that are dedicated to learn. The same applies to our awareness program. The aim of this program is to start at the root, with those in our younger demographic. It starts with our youth. If we educate individuals from a young age we can teach them how to preserve humanity.
Phase Two: Accreditation.
We are currently in the process of acquiring our accreditations. Our aim is to assist companies to access their Carbon Tax from SARS with our two-year plan.
Year One
Measurement System
We measure the amount of CO2 emissions that your company emits annually through the following factors:
Petrol
Electricity
Waste
Transport
Year Two
Reduction System
Where there is a problem, there is always a solution!
We work together to reduce the amount of CO2 emissions emitted by your company, in turn resulting in a lower Carbon Tax rate.
Timmal Holdings also provides training to staff members in relation to reducing CO2 emissions.
The world has been screaming in a vacuum and it's time we let those voices be heard. It's time to stop being the problem and start being the solution. Timmal Holdings is going green, why aren't you?
Our aim is to have a positive impact in the world with every initiative we carry out and will stop at nothing to establish this.
Business Essentials is Africa's premium networking and business directory.
Read more from our Pressroom:
____
____
Jimmy Choo Unveils Their Spring Summer 2019 Campaign
____
Want To Join A Medical Aid? Here's What You Need To Know
---
Related Articles:
Zoom Fatigue - Five Reasons Why You Want to Step onto a Plane Again
0 comment(s)
---
Supporting Small Business Through Ecosystem Boost
0 comment(s)
---
The Africa Continental Free Trade Area Protocol on Investment: A Prickly Pear for SADC and other Regional Economic Communities
0 comment(s)
---
#TakeControl Over Your Debt!
0 comment(s)
---
In a Post Covid-World, the Africa Continental Free Trade Area could not come soon enough
0 comment(s)
---