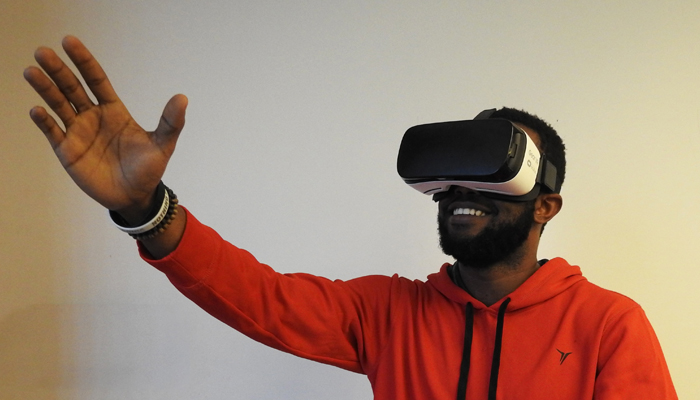 A concerning challenge faced by companies relates to mounting health care and productivity costs from chronic illnesses among employees
By Dr. Phathokuhle Zondi, CEO, Sports Science Institute of South Africa
Workplace wellness programmes, previously considered a "nice-to-have" employee benefit, are now rightfully prioritised as a strategic imperative by top employers who recognise the long-term organisational value created by effective employee wellness strategies.

Gamification is a broad term that encompasses the use of video game elements to engage audiences and solve problems. With increasing empirical evidence supporting gamification in health, there is only one question employers should ask before incorporating game elements in their wellness strategy – how?

Effective corporate wellness programmes improve health, boost morale, increase workplace engagement and productivity, and reduce direct and indirect employer healthcare costs by 25% – 35%. However, in order to yield these results, interventions must be based on a good understanding of the health profile of the organisation, based on concrete health management principles, and must generate excitement to maximise engagement. An effective gamification strategy could achieve this.
Today, as evidence of their effectiveness, there are hundreds of health and wellness apps with gamification features. The reasons why gamification is potentially relevant to workplace wellness interventions include:
Accessibility through mobile technology: a 2018 report by Hootsuite indicates that 67% of the South African population own a mobile phone, with internet penetration in South Africa approximating 54%
Applicability: gamification has been shown to be effective in driving behaviour change that decreases risk for all major chronic diseases and mental well-being
Appeal: game design elements are appealing to wider and more diverse audiences by the day
Cost-benefit efficiency: availability of existing health and wellness gamification apps can be adapted to suit the company profile and enhancing existing or new wellness strategies efficiently and scalable
There are a number of factors that need to be addressed to ensure that gamification strategies are successful in influencing ingrained health behaviours. Most importantly, the game layer must be based on concrete risk reduction principles, and it must hook people in the same way games for entertainment do. In addition, the following gaming principles should be applied to your strategy:
Immediate success feedback amplified by the visual representation of progress made e.g. progress bars. The perceived value of the activity is increased by invoking progress- related biases
Continuous progress feedback on a shared platform. Sharing progress and results with friends or other users creates a support community and also invokes competitiveness – both eliciting better engagement
Reward progress at various stages using interfaces such as medals, badges, stars or other virtual gifts. This creates a sense of achievement and increases motivation levels
Give users a choice in goals and activities. This creates an important sense of autonomy
Put simply, employee wellness is good business. Using game platforms to enhance corporate wellness programmes provides a golden opportunity to amplify gains for both employees and employers.

So, if you haven't yet entertained the idea of a gamified workplace wellness programme, now's a good time to catch up – and cash in.
Business Essentials is Africa's premium networking and business directory.
Read more from our Pressroom:
____
____
Genetic Testing, Insights into Genetic Testing for Optimum Wellbeing
____
Digital Health and the Evolution of Smart Care
---
Related Articles:
(Re)conceptualising Education to Bridge the Digital Divide For Innovation and Employability
0 comment(s)
---
BetaTrac Telematic Solutions Announces a New Product Launch
0 comment(s)
---
Bonitas Annual Results 2018 – Good Vital Signs
0 comment(s)
---
How Long Do You Have to Wait After Drinking Before Driving?
0 comment(s)
---
How The Consumer Protection ACT (CPA) Reduces The Imbalance Between Contracting Parties
0 comment(s)
---