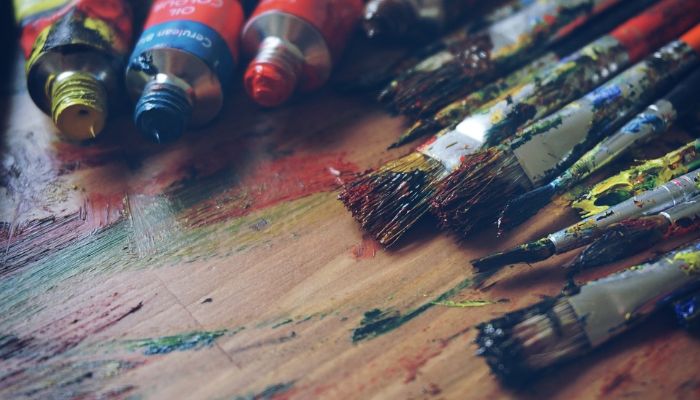 Planet Earth Deserves A Present Too
Giving a gift is as fun a receiving one. However, if you are fortunate recipient of a gift, why not give a present to plant earth too? A great way to do this is by re-purposing the packaging in which your gift arrived.
This article focuses on ways to re-use or upcycle the packaging from your gifts. The concept of upcycling is to give an object a new and often better purpose than its original form. We've prepared a collection of ideas sourced from all over the web to make your gifts go further.
Reduce, re-use, and recycle.
Reduce, re-use, and recycle are known as the three Rs of waste management or the waste hierarchy. It is a simple system that's easy to remember and acts as a guide to help us to cut down our use of energy, resources and limit our impact on the earth.
Indoor, outdoor, organising your home or creating beautiful décor without the need to buy brand new, here are some our favourite finds as well as links to the original tutorials. We hope this post inspires you to get crafty with your crates and boxes.
Creative crates.
This article from Upcycled Wonders offers ingenious solutions that are quick and easy to execute.
For a single-nail solution, use a sturdy string or yarn as suggested by Brit + Co.
Kammy's Korner shows you how you can add hooks on the backboards to make a neat key-hanger for your entrance hall.
We also love this idea from Better Homes & Gardens. Remove one of the sides and mount the crate facing the wall to get a stylish book or magazine holder.
The smart folks at HOMEDIT transformed this wooden crate into a display shelf in the kitchen.
If you would prefer not to drill into your walls, The Spruce shows us that stacked crates look just as neat.
Wheels are also useful for creating under-bed storage that can slide in and out, as found on HOMEDIT as well.
By adding some hinges and a door, you can make cabinets as seen on The Spruce.
Whimsical Wine boxes.
Wine boxes are great for creating elegant centrepieces.
Image courtesy of http://www.architectureartdesigns.com/28-absolutely-genius-ideas-to-repurpose-wooden-crates-to-add-a-vintage-touch/
Wine boxes also fit perfectly on windowsills
Learn how to apply this rustic paint technique at Pretty Handy Girl.
Inspired by Blog Lovin, we think that our carrier wine crates make for beautiful outdoor lamps by placing a candle in a glass at the centre.
The Home Designer offers a creative tutorial to turn wine boxes into bird feeders.
Your strawberries and herbs will thrive in a setup similar to this design.
Idea Stand have done a fantastic job with this vertical herb garden.
Handy hat boxes.
Under the Sycamore teach us how to make your own vintage lampshade from a hatbox.
Anna Griffin suggests using hatboxes to store photographs and keepsakes.
Once stacked, the hatboxes are neat and decorative too.
Our commitment
At Hamper World, we committed to sourcing gifts that are produced responsibly. With that, we have also designed our packaging with our planet in mind. You might have noticed the beautiful crates and boxes which cradle our gift-sets. It is our hope that they find a new use in your home and don't end up in landfills.
Find out more at www.hamperworld.co.za
---
Related Articles:
BetaTrac Telematic Solutions Announces a New Product Launch
0 comment(s)
---
Bonitas Annual Results 2018 – Good Vital Signs
0 comment(s)
---
How Long Do You Have to Wait After Drinking Before Driving?
0 comment(s)
---
How The Consumer Protection ACT (CPA) Reduces The Imbalance Between Contracting Parties
0 comment(s)
---
Sandton Convention Centre Is Reducing Its Carbon Footprint
0 comment(s)
---