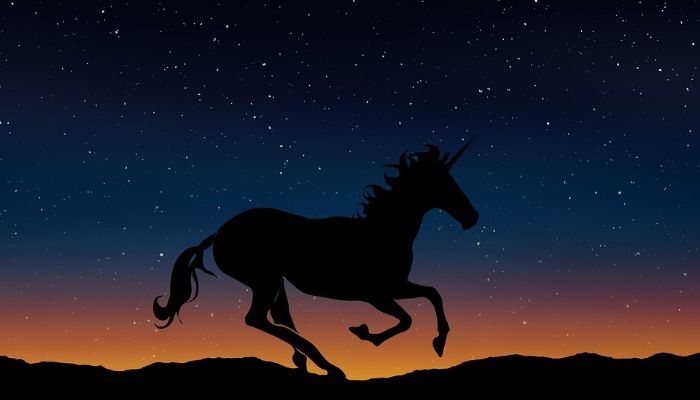 "Your unicorn isn't a unicorn from the get-go"
There's only one thing unicorns and multi-billion dollar brands have in common – and it's that they're almost non-existent.
How do you spot a unicorn?
Most unicorn brands have a deep, resonating impact on the world through new ways of thinking. Airbnb and Uber began a revolution, they kick-started the sharing economy that spread to multiple industries, including high-end fashion.
Unicorns also meet new needs in mass-markets.
Rent the Runway is the latest unicorn brand that allows people to rent high-end fashion items for a monthly subscription. One can easily see how this could appeal to the mass-market of influencers. These bloggers strive to be fashion savvy and on-trend but's not always economical to do so. Rent the Runway meets a need in an innovative way that is easy on the pocket.
Can you catch a unicorn?
You've got a new way of thinking, sure, most people do every now and then.
But if you truly believe you can meet a need in a groundbreaking way and completely outsmart your competitors – you might have a unicorn within reach.
But your unicorn isn't a unicorn from the get-go. You need to groom it until it's magical.
The best way to groom your unicorn is with exceptional branding and a solid marketing strategy. You'll need it to support this incredible product or service and release magical campaigns about it.
Start by reaching out to branding and advertising agencies and check out their best work and talent. Keep searching until you find the one that you believe will transform your current brand.  
Then entrench these individuals into your business, get to know them and let them believe in your business as strongly as you do. Airbnb sent their designers to travelling abroad and live the 'Airbnb experience' and they came back with an iconic brand.
You don't have to spend thousands like the hospitality brand did but do let your new team see your vision as clearly and as passionately as you do.
Take your unicorn to the park
Start your efforts small if that's all you can afford but make sure they resonate.
Capitalize on real-time brand building, social media is your best asset. Break 'the speed of the feed' with interesting work that looks more like content and less like an ad. Make sure you deliver a single-minded message in a way that ensures value is taken from it.
Your aim here is to get people to trust you, understand who you are and believe in the unicorn that you are.
Watch out for fake unicorns
You'll know you've almost made it to unicorn status when people start 'copying' your business model and then it almost becomes a race. But unicorns aren't made for racing, horses are. Unicorns are evolving creatures.
No brand should ever be stagnant. Be dynamic and keep your brand growing and evolving so you never fall back.
Unicorn status
The only way to keep your brand a unicorn and hit that unicorn status is by continuously keeping your focus on what's best for the target audience and evolving accordingly, not on how to beat your competitor's weekend deal. (Otherwise, you've signed up for the horse race). You need to think bigger.
Do this and you'll have people lining up to be a part of your incredible, unicorn status brand.
If you need help evolving your brand from a horse to a magical unicorn, contact us at Ayvel Media.
Business Essentials is Africa's premium networking and business directory.
Read more from our Pressroom:
____
Eskilz College – Top Empowerment Awards finalist
____
New e-Waste Service Offering for Leading Waste Management Company Enviroserv
____
The Skills Development Corporation – Top Empowerment Awards Finalist
---
Related Articles:
Removing Vulnerability in Residential and Commercial Estate Management
0 comment(s)
---
What Employers Need to Know About Hearsay Evidence
0 comment(s)
---
Unpacking the BEE Management Tool
0 comment(s)
---
IBA Group Opened a Digital Twin Laboratory
0 comment(s)
---
Learning Through Experience
0 comment(s)
---