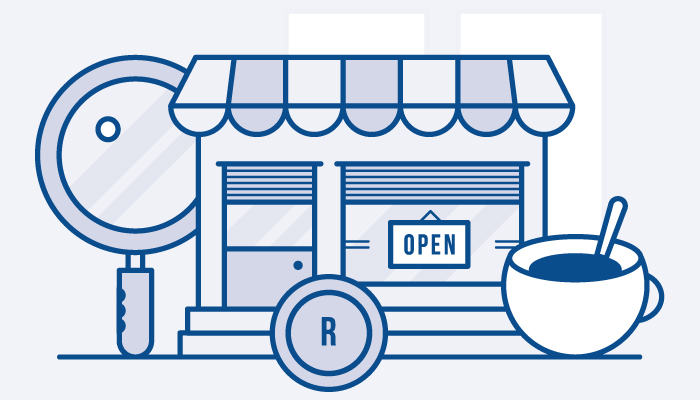 Nearly six out of 10 people make a living from owning or working for a small business
By Discovery
These workplaces can have up to 250 employees, and in manufacturing about 1500.

In South Africa, self-employment is often the main goal of a small business and a low number of them are formalised. That said, small businesses contribute almost 34% of gross domestic product each year. Internationally, the economic influence of small businesses is even greater and it's no wonder small business development is considered one of the greatest opportunities for inclusive economic growth, as well as addressing youth and other unemployment, currently at a staggering 26.7%.
There's been an encouraging growth in formal business registrations in recent years, and a general decline in businesses closing their doors. But the increase in entrepreneurial engagement is still low compared to other countries. This is not because of a lack in entrepreneurial spirit, but rather due to small businesses not always being equipped for environmental challenges, which is not unique to South Africa.
Worldwide, up to 50% of small business fail within the first five years and 70% in the first 10 years.
Main Challenges
One advantage is that small business owners are innovative and can bring ideas to the market quickly. But they have to be aware of these challenges:
Being able to offer services that keep attracting customers
Managing expenses to reach profitability and finding ways to increase profitability
Having the right management and financial skills, and support from labour
Investing in the right technology
Managing in uncertain economic conditions with the right support and securing support for development
Ensuring the business is protected against crime, business interruption and other modern-world factors, while meeting regulatory requirements
Modern Risks Need The Right Support
Considering the economic potential of small businesses, there is a need to amplify their importance and provide support against modern business threats, including cybercrime. Shockingly, South Africans lost almost R2.2 billion to online phishing and other scams in 2018.

Offenders also keep finding new ways to trick systems. Loss of data and client information poses an even greater risk for small businesses who may not have adequate protection.
According to the Reputation Institute, factors, such as standing and trust, can account for over 80% of a company's perceived value. The words of Warren Buffet resonate: "It takes 20 years to build a reputation and five minutes to ruin it."

Reputational damage, especially through social media, has become a clear risk. These platforms open communication channels, but they also make it difficult to control negative perceptions. While people may forget an event, reputational damage can cause long-term loss of clients and income.

Insurers and our partners have an important social role in making businesses run better. Encouraging the use of professional business performance tools and offering modern-day risk protection can help small businesses be prepared when the unforeseen happens.

As insurers, we help strengthen businesses to stimulate increased economic activity and higher employment rates for a healthier society.
Discovery Insure Ltd is an authorised financial services provider. Registration number 2009/011882/06. Product rules, terms and conditions apply.
Business Essentials is Africa's premium networking and business directory.
Read more from our Pressroom:
____
Motivating Your People In A Disruptive World
____
Fourth Industrial Revolution Drives New Ways To Work
____
---
Related Articles:
CRS Assists SARS-Embattled Clients With Tax Advisory Service
0 comment(s)
---
Magic Needle Mesolift
0 comment(s)
---
The Importance of CPR in the Workplace
0 comment(s)
---
Behind the Scenes - Do You Know What Goes into Booking the Perfect Business Trip?
0 comment(s)
---
Prepaid Water Meters Transform Utility Management in the Face of Growing Crisis
0 comment(s)
---