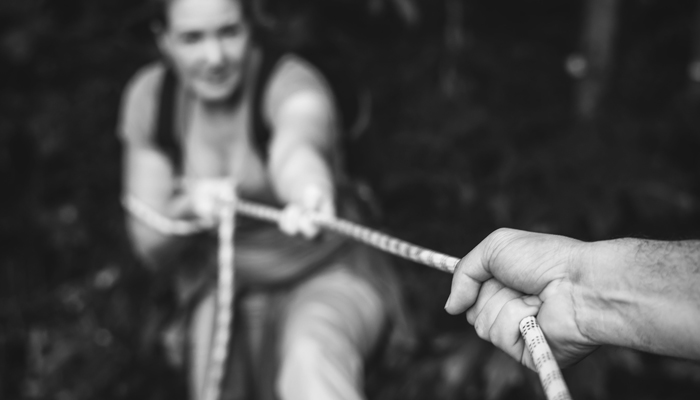 In an ideal world, every employee would jump out of bed every day filled with joy at the prospect of the work day ahead. But research shows that's not reality
By Helene Smuts, Managing Partner, CONTRACT SA
Lower budgets, fewer resources, and changing technology have all created a stressful working environment that leaves people feeling overwhelmed and disillusioned. A 2017 report by Aon Hewitt showed that less than 25% of employees are highly engaged. A 2018 global Gallup survey found that 88% of employees were not engaged at all.
Recent research has suggested that one of the best ways to boost engagement is by creating trust in leadership. In fact, a 2018 Predictive Index survey of more than 5000 people saw a direct correlation between having a great manager and employees' passion and energy for their job.

The research showed that these top managers listened to their employees, genuinely cared about them and empowered them to make their own decisions.

It's challenging to be that kind of leader because every person is different. To engage and motivate people, you must first understand each individual as a whole.
The Motivational Hungers model, introduced by Eric Berne, suggests that individuals are more motivated when needs (or hungers) specific to their personality are being met. If leaders understand those needs, they can adapt their interactions to create an environment for team members to really show up.
These are the three 'motivational hungers':
Structure
A person with structure hunger is someone who needs orientation and security. They like clear goals and agreements, clear task allocation – and knowing who to contact with a question or concern. They value tidiness, orderliness and routine, and a clear understanding of the limits of their responsibility.
Say you need someone to help you draw up the budget for a department. If it's a person who seeks structure you could phrase the request in this way: 'Please can you help us draw up the budget. I'll give you the spreadsheet templates and work closely with you to get it right. Here's your overall budget and what was requested by each department. Please take a close look and let me know what we should approve'.
Acknowledgement
A person with a hunger for acknowledgement thrives on being recognised and appreciated for their contribution. They like a pleasant work environment, spontaneous praise, teamwork, positive and critical feedback, being involved in making decisions and being recognised as competent. When getting someone who needs acknowledgement to help with your budget, says: 'I love your keen eye for detail and spotting errors. Please, can you help us finalise this budget? You're the best person to decide what we can approve or question.'
Stimulus (or challenge)
A person with a hunger for stimulus and challenge looks for incentives. They like new topics, learning or content that is challenging, keeping a client (even when they threaten to leave for the competition) and making the impossible possible, when others have already given up.
For someone who craves stimulus to help with the budget, you could say: 'Here's the overall budget. Can you tweak it to create a kickass budget that's an improvement on last year and will help us scale this business.'
The best way for leaders to find out how their team members fit into this framework is to ask them. Pay attention, listen and have conversations. It's a powerful way to change mindsets, encourage engagement and build responsibility.
Business Essentials is Africa's premium networking and business directory.
Read more from our Pressroom:
____
Fourth Industrial Revolution Drives New Ways To Work
____
____
Shaping The Future – How Traditional Supply Chain Management Structures Are Being Replaced With Proactive New Models
---
Related Articles:
CRS Assists SARS-Embattled Clients With Tax Advisory Service
0 comment(s)
---
Magic Needle Mesolift
0 comment(s)
---
The Importance of CPR in the Workplace
0 comment(s)
---
Behind the Scenes - Do You Know What Goes into Booking the Perfect Business Trip?
0 comment(s)
---
Prepaid Water Meters Transform Utility Management in the Face of Growing Crisis
0 comment(s)
---