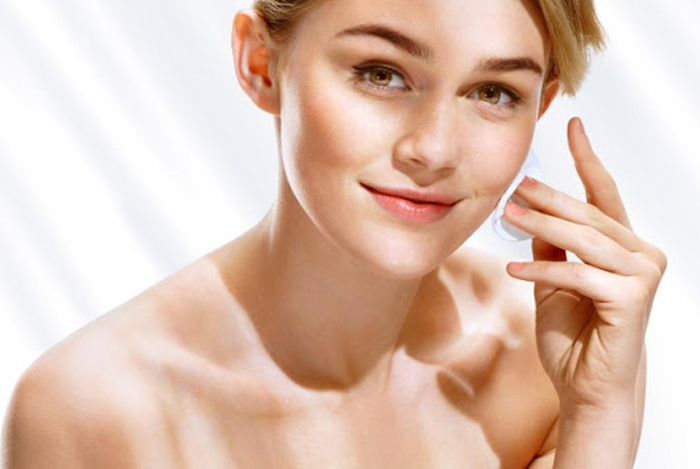 Most would be willing to bet that every adult has some type of scar
Maybe it's a stretch mark. Perhaps it's a tiny keloid from that time they came flying off a swing in the school playground. There really are a million ways to end up with a scar. A lot of the time, we accept our scars as a mere "life tattoo" but sometimes they're unappreciated. In this case, you'll be glad to know that, at Skin Renewal, we offer several treatments that can minimise the appearance of scars, sometimes dramatically so.
Understanding scars
In order to correctly revise a scar, you need to understand how and why they're formed and a lot of that has to do with collagen. When you're injured, be it via a cut or burn, or if your skin is stretched in such a way that the fibrous bands snap (hello, stretch mark!), a repair process is stimulated. This involves the creation of fresh new skin and collagen. A lot of the time your body does this very well, but sometimes, the new collagen forms in a way that's noticeable, leaving you with a permanent mark we refer to as scars.
Still, not all scars are the same. There are several different types and one that tends to be the most unwelcome is the keloid. These are typically raised, dark in colour and often larger than the wound that inspired them as they're caused by excessive collagen growth.
Two other scar types people often seek treatment for include hypertrophic and atrophic. The former is often confused with a keloid is as it's also raised and often red, but it doesn't extend beyond the injury site. Atrophic scars, also known as pitted scars, present as tiny 'holes' are often left in the aftermath of a bad bout of acne. Unlike the other scar types caused by excess collagen, these are the result of a lack of it.
Healing old and new

If you know that you're prone to scar formation or suffer an injury in a place where you definitely don't want to run the risk of being left with a scar, like your face, for example, get to a doctor or dermatologist the moment you're injured. They can assess your situation and help you embark on the best course of action to heal in a way that reduces the chance of scarring. They might also suggest a scar-reducing treatment that works best on scars that a freshly formed, something like carboxytherapy.
If you're dealing with an old scar, all is not lost. The treatment path will depend on several factors, like the kind of scar you're dealing with, it's age and where it's situated, but there are lots of things that can be done to diminish its appearance. For example, while keloids and hypertrophic scars aren't the same things, they both respond to corticosteroid injections that can help reduce their size. You can also improve their texture and colour using a Laser Genesis device or Photo Dynamic Therapy (PDT). You'd require several treatments before you saw results, but the end result can be a dramatic difference.
Improve the look of acne scars
Very few people aren't bothered by pitted acne scars. Fortunately, we have a myriad of collagen-inducing treatments that can make a big improvement. These include laser and light therapies, peels and Dermapen skin needling.
The latter involves running an electric needle over your skin to make thousands of tiny wounds. It sounds counterintuitive, to make little holes when you're trying to get rid of them, but the piercings are invisible to the eye and stimulate that healing response we mentioned earlier. It's essentially the fast-track to creating lots of new, fresh collagen to help plump up and even out your skin texture. Another way we can improve the look of acne scars is via dermal fillers. These instantly plump the depression and, while it's a temporary fix, it can last long over a year, depending on the type of filler that's used.
The bottom line

If you're concerned about scarring or are prone to scar formation, always get to an aesthetic doctor or dermatologist the moment you injure yourself. There's a lot that can be done to prevent or minimise scarring but it's important that you treat it right from the start.
Still, in many cases, you also improve the look of an older scar. Treatment will depend on the type of scar you're dealing with as well as several other factors, so it's best to make an appointment with one of the highly skilled doctors at Skin Renewal. They'll be able to assess your scar and set you on a treatment path that may lead to a greatly diminished mark, so get in touch today and together we achieve the best results possible.
Business Essentials is Africa's premium networking and business directory.
Read more from our Pressroom:
____
Ten Steps to Becoming a BEE Compliant Business
____
____
---
Related Articles:
Zoom Fatigue - Five Reasons Why You Want to Step onto a Plane Again
0 comment(s)
---
Supporting Small Business Through Ecosystem Boost
0 comment(s)
---
The Africa Continental Free Trade Area Protocol on Investment: A Prickly Pear for SADC and other Regional Economic Communities
0 comment(s)
---
#TakeControl Over Your Debt!
0 comment(s)
---
In a Post Covid-World, the Africa Continental Free Trade Area could not come soon enough
0 comment(s)
---