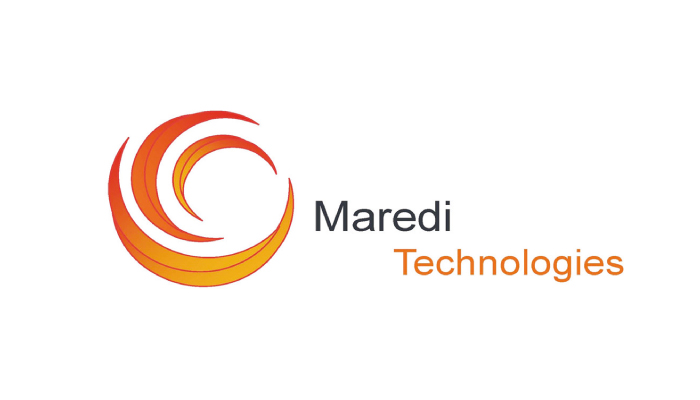 Ralph Waldo Emerson said, "What lies behind us and what lies before us are tiny matters compared to what lies within us." This is a quote that resonates deeply with Maredi Technologies as a company because it speaks volumes to why we are still here and why we will continue to remain ahead of the pack.
We live in a business culture and environment that primarily celebrates and applauds winners and number ones. We are reminded constantly that no one ever remembers number two. This sadly creates a business environment that promotes an anti-failing culture and unfortunately robs our businesses of the critical and vital ingredient that we need to make our businesses thrive, grow and innovate. Our obsession to succeed makes us blind and intolerant to how the nature of failure is an essential component in the equation of success. Thomas Edison who had the best attitude to failure was reported to have famously said "I have not failed. I've just found 10,000 ways that won't work". Ten thousand times! Is there a business that would ever accept failing that many times, if anything most organisation throw in the towel after a few failures? But Thomas Edison that we remember today failed 10,000 times.
So, what is the gold nugget that can be extrapolated from Edison's sentiments about failure that can help improve our thinking with regards to our businesses? It is simply that we need to see failure as a way of thinking. As businesses operating in a complex and competitive landscape, we need to learn and embrace failure as an important mechanism for cultivating new ways of building efficient and effective organisations.
Maredi Technologies as a company has had to embrace this Edison mindset as way of achieving its business success. We have cultivated the key learnings from this system thinking and applied it in our health and safety department. Through the recruitment of great talent, we have bridged the gaps and shortfalls that have resulted in great change and innovation in this department. We are happy to report that we have achieved a remarkable balance between our health and safety department standards and accountability to our clients through our renewed ability to embrace the Edison approach to success model. Our journey in getting this right with its pitfall has been most rewarding and it's a gratifying sign of the hard work we have injected in building a health and safety department that encompasses an error management system that works intuitively to prevent violations or shortfalls of the industry health and safety norms and standards.
We have managed to achieve this great and exciting feat by recruiting in our talent pool Sibusiso Mzimba. With his expertise in the Occupational Health & Safety Act and the Regulations 85 of 1993, we are confident that he will help usher Maredi Technologies into a new and redefined stage of business success. We are excited about the advent of Sibusiso Mzimba and we know his contribution will catapult our growing brand to new and higher levels.
In closing, the word kintsukuroi is a Japanese art form of taking broken pieces of pottery and repairing them by using gold to connect the broken pieces. The Japanese believe that the true nature of the pottery's value is revealed after its broken. Kintsukuroi encapsulates the art and science of how we see and approach our business journey. We believe that our uniqueness and value lies in the combination of the cracks and breaks that we have experienced along our journey and the gold, the resilience of our leadership that always repairs and connects the broken pieces together.
Business Essentials is Africa's premium networking and business directory.
Read more from our Pressroom:
____
Yes, You can Dramatically Improve the Look of that Scar
____
____
---
Related Articles:
The Africa Continental Free Trade Area Protocol on Investment: A Prickly Pear for SADC and other Regional Economic Communities
0 comment(s)
---
In a Post Covid-World, the Africa Continental Free Trade Area could not come soon enough
0 comment(s)
---
How the Environment Affects Your Health, and What You can do About It
0 comment(s)
---
Resilience is Critical for Business Success in Our Post-COVID-19 Future
0 comment(s)
---
Are You Ready for the 4IR?
0 comment(s)
---