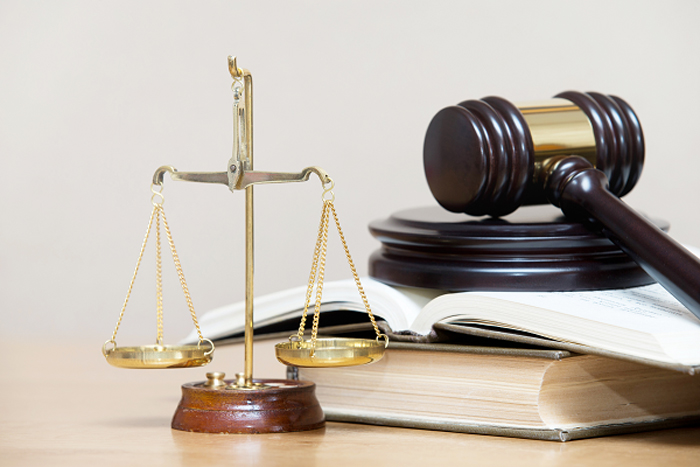 By Gideon Gerber
With the Department of Trade and Industry having been combined with that of Economic Development, the former minister of Trade and Industry – Rob Davies – has been replaced with Ebrahim Patel. As one of his last official duties, Davies saw the Amended B-BBEE Codes of Good Practice being gazetted on 31 May 2019.
We saw the release and publication of 4 (four) amended Statements in respect of the Generic Codes which will have a substantial impact on businesses that participate in the B-BBEE initiative, specifically on B-BBEE strategic and planning processes. The provisions of these gazetted Statements will only be effective as from 1 December 2019 (6 months from the date of publication – 31 May 2019).
For ease of reference and in order to reduce the complexity of the proposed amendments, we have outlined the salient points. The following is merely an overview of the amendments as assessed in an initial review, together with our early thoughts and comments.
Amendment to General Principles (Statement 000)
Clarification on sub-minimums for the priority elements. This sub-element is calculated based on the target of the sub-element, excluding any bonus points.
Inclusion of how to measure an Unincorporated Joint Venture (appeared only in the Verification Manual in the past).
Provision for the term "Large Enterprise" to mean "Generic Enterprise". Both terms refer to enterprises with an annual turnover exceeding R50 million.
Amendment to Skills Development (Statement 300)
The Skills Development scorecard targets and weighting points have been amended. The target of 6% of the Leviable Amount for Generic Enterprises is now 3,5% for 6 points (down from the previous 8 points), with 2,5% included as a new indicator – Skills Development Expenditure on Bursaries for Black Students at Higher Education Institutions for 4 points, which will be weighted as per the EAP demographic targets.
Scholarships (Basic and Higher Education) have now been included as a recognised Category A intervention as part of Bursaries (the new sub-category). Bursaries can, therefore, be provided to black students for basic, higher and tertiary education.
No double counting is allowed for interventions under the 3,5% overall Skills Expenditure Target and the new indicator (Bursaries). The new Bursary Skills Expenditure of 2,5% is therefore over and above the 3,5% target.
Unaccredited, in-house and informal (Category F and Category G) training interventions will be capped at 25% as opposed to 15% in the past.
Other Legitimate Training Costs, such as employing a training manager or skills development facilitator, will remain capped at 15%, along with ancillary training costs such as travel, catering, and accommodation.
The new 25% cap now applies over and above the 15% cap. The combined cap for both these components (informal training and ancillary training costs) is now 40% compared to an aggregate of 15% in the past.
The Learnership targets have now been combined and amount to 5% of staff headcount, which would still need a black unemployed component in order to earn bonus points for absorption.
Absorption is now calculated on the total number of 'unemployed' learnerships and not only on the headcount learnership target as previously applied.
Amendment to Enterprise and Supplier Development (Statement 400)
The target and weighting points for 51% black-owned suppliers have been changed from 40% for 9 points to 50% for 11 points. The total points for Procurement as a sub-element are therefore increased from 25 to 27 points.
An Enterprise Development Beneficiary cannot be a supplier within the enterprise's supply chain.
Measured Entities can procure and recognise spend from a Generic Enterprise under the EME or QSE spend categories of the Procurement sub-element, provided that with the first instance of procurement from that enterprise, they meet the definition of an EME or QSE, respectively, and that procurement from such Generic Enterprises is limited to a period of 5 years.
Supplier Development Beneficiaries who subsequently become Generic can still be supported (and included in the calculation) for a maximum of 5 years in respect of Enterprise and Supplier Development
Contributions are based on the same criteria as provided for under the Procurement sub-element alluded to above (i.e. must be EME or QSE when the measured entity first supported such entity and for a period up to 5 years).
Amendment to Schedule 1
The definition of "Absorption" is amended to provide for learners on learnerships to be absorbed by means of a "long-term contract of employment". The latter (long-term contract of employment) has also been included in the definition to mean employment up to the point of retirement, i.e. not a fixed-term or temporary contract/employment relationship.
Inclusion of the definition of Designated Group Supplier for bonus point purposes under Procurement.
We shall provide more information and keep you abreast of any progress within the next few weeks. We encourage our clients and other impacted businesses to contact us for specific guidance on how these amendments are likely to affect them.
SERR Synergy assists businesses to implement viable B-BBEE initiatives and ensure alignment of initiatives with the legal requirements of the B-BBEE Codes to avoid any possible risks associated with fronting or any other unethical business practices that may cause possible reputational damage to an enterprise.
About the author: Gideon Gerber is a director of SERR Synergy (Pty) Ltd, an admitted High Court attorney with the qualifications B.Juris (Unisa), B.Proc (Unisa) and LLM (Pret.) with a Master's dissertation titled: An Appraisal of the Offence of "fronting" in the context of Broad-Based Black Economic Empowerment (B-BBEE) in South Africa.  He has more than 30 years' experience in Business Structuring & Compliance, Training, Skills Development and Business Compliance in South Africa, the UK, and Namibia. He is a regular speaker at various B-BBEE seminars and also writes articles for the Business Day and Landbouweekblad that concerns BEE Matters. He also published an article titled Criminal liability requirements of the new Broad-Based Black Economic Empowerment (B-BBEE) statutory offence in the Journal of Contemporary Roman-Dutch Law (THRHR) August 2018. 
Business Essentials is Africa's premium networking and business directory.
Read more from our Pressroom:
____
Important further amendments to the B-BBEE Codes of Good Practice
____
Could GABA help you focus and relax?
____
Amazing Business Intelligence Amusement Parks
---
Related Articles:
TSIBA Helps Entrepreneurs Leap Forward in the Business World
0 comment(s)
---
Zoom Fatigue - Five Reasons Why You Want to Step onto a Plane Again
0 comment(s)
---
Supporting Small Business Through Ecosystem Boost
0 comment(s)
---
The Africa Continental Free Trade Area Protocol on Investment: A Prickly Pear for SADC and other Regional Economic Communities
0 comment(s)
---
#TakeControl Over Your Debt!
0 comment(s)
---