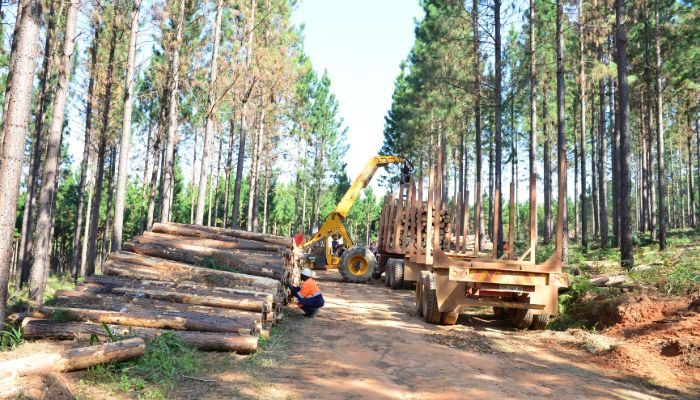 "Conducting forestry business"
SAFCOL (South African Forestry Company Limited) is the largest state-owned forestry company in South Africa, primarily involved in the forestry industry with operations in Limpopo, Mpumalanga, KwaZulu-Natal, as well as in the Manica and Sofala provinces of Mozambique.
SAFCOL is a Schedule 2 listed public entity under the PFMA, and is established in terms of the Management of State Forests Act of 1992, and is mandated to operate commercially. It also contributes to the Government objectives of Economic Development through applicable programmes and interventions to improve the socio-economic conditions of people and communities surrounding its operations.
As a SOC, SAFCOL has a dual mandate of commercial viability, as well as that of socio-economic development. Our commercial mandate is to conduct forestry business, which is the development in the long term of the forestry industry according to accepted commercial management practice.
Our socio-economic development mandate is to show an effective return, to our Shareholder, whilst we contribute to economic development mainly in the rural areas.
Vision
A leader in sustainable forests and commercial forest products.
Mission
SAFCOL is committed to:
Growing our business in the forestry value chain,
Maximising stakeholder value through strategic partnerships,
Facilitating the sustainable economic transformation of the forestry industry and thereby uplifting communities and,
Maintaining practises that are economically viable, environmentally acceptable and socially beneficial
Values
We are passionate about forests and our communities.
We strive for excellence and innovation in our business.
We respect and value our employees
We strive for customer satisfaction.
We conduct ourselves with honesty and integrity.
Business Essentials is Africa's premium networking and business directory.
Read more from our Pressroom:
____
What Makes a Great Learning Game?
____
What Landlords and Tenants Need to Know About the Property Practitioners Act
____
---
Related Articles:
How Long Does Debt Counselling Take?
0 comment(s)
---
The Willard® BLUE Battery Promotion Has a Winner!
0 comment(s)
---
The Development of a Solar Photovoltaic Market in Ghana
0 comment(s)
---
Businesses to be Verified Based on New B-BBEE Code Amendments from 01 December
0 comment(s)
---
SAP SuccessFactors & Skillsoft
0 comment(s)
---