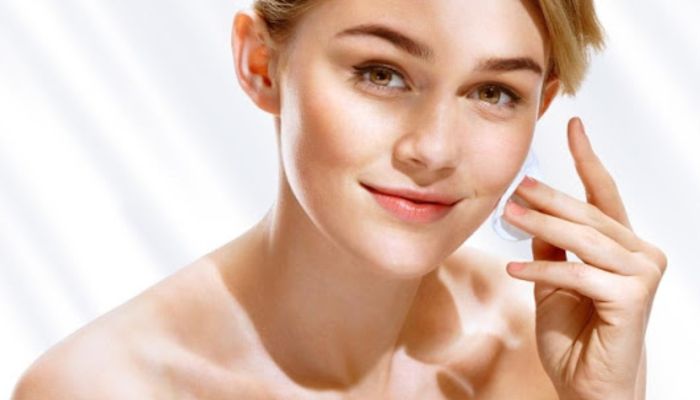 Photo Dynamic Therapy (PDT) has been safely used for years to help stimulate the deeper tissues within the skin. The device is essentially a lamp with different coloured lights that serve up combinations of pure visible blue and red light as well as invisible yellow light. Depending on the wavelength at which they're set, the lights can stimulate various processes within your skin including collagen creation, healing and anti-inflammatory response.
At Skin Renewal, we have many uses for PDT. For example, patients that are about to undergo aggressive laser treatment or a deeper peel will benefit from yellow light therapy just before their treatment as it helps to speed up their recovery. We also used PDT after injectable treatments as this minimises the potential for swelling and bruising. PDT can even be used to reduce the inflammation caused by rosacea and acne. 
Why PDT at Skin Renewal is different   
At Skin Renewal, our therapists aren't just there to switch on the light. They're all highly trained and know exactly which light combinations will best suit your condition, be it acne or rosacea. We also use an incredibly advanced, award-winning machine, the Omnilux PhotoTherapeutic. It's been the subject of over 30 peer-reviewed published studies and has clinically proven to stimulate your body's natural recovery processes to counter the effects of skin conditions like acne and sun damage.
What sets the Omnilux PhotoTherapeutic machine apart from budding competitors is how it's made. Its head contains single wavelength LEDs that are specially designed to deliver an optimum "dose" of light. They're also densely packed together to ensure the entire treated area is bathed in a maximum amount of light. Many other machines, because their LEDs are spaced apart, end up missing areas of tissue and deliver a sub-standard treatment. Also, unlike the Omnilux, these machines don't have reams of scientific studies to back up all their claims.
Reap the benefits  
We have many treatment solutions (bundled packages of treatments) that include PDT. For example, a PDT session paired with a SilkPeel serum is included in our Mini Prep & Maintenance Solution. It's the ideal lunchtime treatment for anyone wanting to encourage skin healing and encourages the deeper penetration of the serum that can be customised to suit your skin's concerns, be it dryness or acne.
Speaking of which, many of our Acne Solutions include a PDT treatment, one of our most popular being our Superior Acne Solution for inflamed active acne. It combines a pore-cleansing Azelaic peel with a Laser Genesis treatment. (The latter is very useful for acne sufferers as it can minimise redness, decrease oil production and pore size while stimulating collagen production to improve the look of acne scars.) This is followed by a PDT session paired with a TA serum containing tranexamic acid to minimise the potential for post-inflammatory pigmentation, the dark marks a pimple can often leave in its wake.
Ultimately, if you'd like to reap the many benefits of PDT, simply make an appointment to chat to one of our doctors or therapists and they'll be able to assess your skin's condition and suggest a PDT treatment using the perfect combination of light in a solutions package tailored to suit. Once you see the light, there's no going back!
Business Essentials is Africa's premium networking and business directory.
Read more from our Press Room:
____
____
Skills 2.0 – The Face Of The South African Artisan In The Digital Revolution
____
For The Love Of Sunshine And Wine In London
---
Related Articles:
The Fourth Industrial Revolution
0 comment(s)
---
The Sun Always Shines on the Sonique Side of Life!
0 comment(s)
---
ContinuitySA Partnership Programme Officially Launches
0 comment(s)
---
Intuition as a Leadership Tool – It's Like Having the World Wide Web in Your Head
0 comment(s)
---
Do You Really Know How Much It Costs to Manage Your Company Travel Manually?
0 comment(s)
---