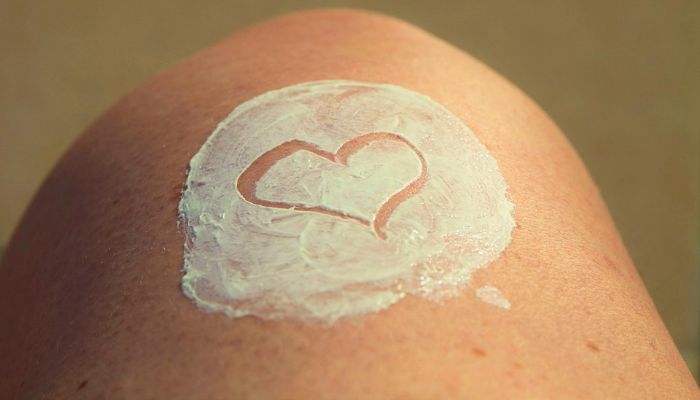 'become a lot more sun savvy'
There once was a time when applying sunscreen was a chore. It was sticky, felt heavy on your skin and often left a white cast. Also, it was something you'd only do right before hitting the beach or on a hot summer's day when you knew you'd be spending a lot of time outdoors.
Fortunately, formulations have improved dramatically and we've all become a lot more sun savvy. Most people now know that you don't have to burn to accumulate enough exposure, regardless of the weather, to end up with sun damage. We've also come to realise that skin cancer is no joke. Being vigilant about wearing sunscreen isn't just about staving off premature ageing. It can literally save your life.
Still, as there are now so many fantastic sunscreen options out there, picking the one that'll suit you best can be a little confusing. Happily, you'll find a whole world of options in Skin Renewal's Online Skin Shop. Also, to help you choose, we picked out some of our favourites and sorted them by skin type.
Oily skin
Anyone with an oily or combination skin type and old enough to remember how gloopy sunscreen was in the 80s will be thrilled with how formulas have evolved to become as light as a feather.
One of our favourite super sheer picks is Heliocare Gel SPF 50. Its oil-free water-gel texture means it spreads easily and absorbs fast, leaving zero residue. It's also formulated with FernBlock, a plant extract from Central America that helps increase your skin's natural resistance to the sun while providing antioxidant protection.
Another oil-free gem? Skinceuticals Physical Matte UV Defense SPF 50. It has a light mousse-like texture that feels completely weightless on your skin. Better yet, it contains aerated silica that acts like a microsponge to absorb any oil and help keep you looking matte and light-diffusing particles to blur the look of fine lines and pores.
Dry, sensitive skin
If you've got dry, sensitive skin you'll know finding a suitable sunscreen can be tricky. However, choosing those that are mineral based, can make a world of difference as they're less likely to cause irritation.
This is where Heliocare 360 Mineral Tolerance Fluid SPF 50 comes in. It relies on zinc oxide and titanium dioxide to serve up broadspectrum UV protection and fends off free-radicals thanks to antioxidants like green tea, vitamin C and E. And yes, like everything else in Heliocare's collection, it contains the fabulousness that is FermBlock.
Another mineral-based sunscreen to love? SkinCeuticals Sheer Physical UV Defense SPF 50. It's lightweight, paraben-free formulation includes a particular type of plankton that, much like FernBlock, can also boost your skin's natural resistance to the damaging effects of the sun.
Pigmentation prone skin
If you're battling pigmentation then you'll know that, if you're to win the war, it's essential that you wear a high SPF every single time you set foot outside. You can also go one better by choosing a sunscreen with a formula that includes pigmentation-inhibiting ingredients so you can effectively treat and protect at the same time. 
One such multi-tasking gem is NeoRetin gel cream SPF 50. It contains kojic acid that inhibits your skin's production of tyrosinase, an enzyme that plays an important role in the formation of excess melanin (the pigment that gives your skin its colour.) It also contains a specially encapsulated form of retinol that can also help fight pigmentation but is less likely to cause irritation.
Another top pick? Lamelle Luminesce Brightening Defense SPF30 contains a mix of pigmentation-busters including a very stable, non-irritating form of vitamin C, bearberry extract and various peptides. It can also help restore a compromised barrier function and has anti-redness and anti-itch properties. This makes it a nice choice for someone who's got sensitive skin but is also concerned about evening out their skin tone.
Business Essentials is Africa's premium networking and business directory.
Read more from our Press Room:
____
____
Skills 2.0 – The Face Of The South African Artisan In The Digital Revolution
____
For The Love Of Sunshine And Wine In London
---
Related Articles:
ContinuitySA Launches Cloud-based Backup and Replication Solution for SMEs
0 comment(s)
---
VeriCred-Growing Together
0 comment(s)
---
Feeding Company Culture Through a Global Crisis
0 comment(s)
---
What's the Quality of Your Ethics Strategy?
0 comment(s)
---
What COVID-19 means for IT
0 comment(s)
---