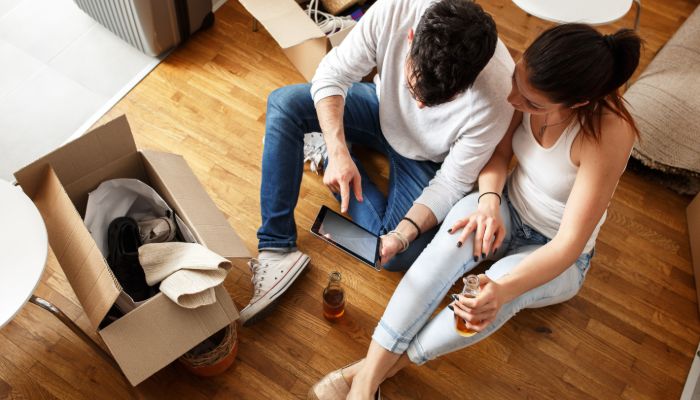 When scrutinising the price tag of a home, there's so much more to consider than just the seller's asking price. Unanticipated additional costs can give your budget a knock, so it's best to prepare for all those financial extras.
The last thing you need is for unplanned and unexpected additional expenses to put a damper on the excitement and anticipation that goes with buying your home; so, make sure your budget covers those extra costs and do incorporate some wiggle room in your financial planning.
The following needs to be taken into account:
When selecting your home loan type, be savvy: Your bond will be your biggest expense. According to experts, it's best to get pre-approval for a home loan from your bank. How you handle your debts and your credit profile will be taken into account. These affect your home loan value and interest rate. Your income and expenses will also be considered when assessing your ability to pay off a home loan. If you need a better idea of the costs, online tools can help you calculate your monthly bond repayment costs. There are also different types of loans to consider, and some can certainly turn out more cost-effective than others. These options include the Variable Home Loan or Access Bond, a Fixed Rate Home Loan and a Capped Rate Home Loan. Make sure to consider all your options, whilst comparing costs (remember to compare apples with apples) in the long run.
Deposit: 100% bonds are very seldom granted by banks, so try and save a deposit amount of at least 10% of the purchase price; alternatively, you will have to finance the deposit. In cases where the property is priced below its market value (as bargain property hunters will tell you), certain banks may grant a 100% bond.
Bank initiation fee: In South Africa, before the bond can be registered, a flat fee of R6 000 is payable to the bank that granted the bond.
Bond registration and transfer duties: Unfortunately, there's no way around these large legal fees that are comprised of multiple financial transactions payable within a determined timeframe.  A sliding scale based on the property price will determine the transfer duty, and ranges from 0% for homes under R 750 000 to 11% for properties over R2.250 million. Conveyancing and bond registration fees also vary from a few thousand Rand to over R30 000. Your local property expert can advise you, should you require more detail about these costs.
Rates and taxes: Refuse removal and sewerage are covered by rates, whilst your property's value determines the amount of taxes you're required to pay. Online property platforms and estate agents can provide this information. Keep in mind that a bigger home will lead to higher rates for cooling and heating and higher maintenance costs associated with a larger garden and/or pool. Owning a sectional title unit includes a monthly levy cost that is used for the upkeep and/or security of the complex or estate.
Relocating: Moving within the same city can already cost you anything between R5 000 – R15 000. Moving cities will cost a lot more. Lower rates can be applicable when you opt to move mid-month or during the week.
General maintenance: In an ideal world, your newly purchased property should be in a top-notch condition, but since this isn't an ideal world it's safer to budget for those extra painting, cleaning or fixing costs before you move in.
Security: Whilst house hunting, enquire about the monthly costs of armed response companies in the neighbourhood. Ensure that your new home has a reliable and sufficient security system in place.
Utilities: It's compulsory to register your electricity and water connection, as well as any internet or telephone lines. A once-off connection fee based on the value of your property is standard and payable to the local municipality.
Insurance: Homeowner's insurance – which covers any structural damage to the property – is mandatory and excludes insurance on the contents of your household. Any household goods will have to be insured separately. These monthly insurance costs will vary from home to home.
Settling in: It can happen that a seller stipulates that certain items (such as blinds or curtain rails) be removed because they want to take them with them. It's therefore not a given that most fixtures will remain fixed. Make sure your budget takes the replacement of these removable items (such as outdoor furniture or curtains) into consideration.
Business Essentials is Africa's premium networking and business directory.
Read more from our Press Room:
____
____
Skills 2.0 – The Face Of The South African Artisan In The Digital Revolution
____
For The Love Of Sunshine And Wine In London
---
Related Articles:
Removing Vulnerability in Residential and Commercial Estate Management
0 comment(s)
---
What Employers Need to Know About Hearsay Evidence
0 comment(s)
---
Unpacking the BEE Management Tool
0 comment(s)
---
IBA Group Opened a Digital Twin Laboratory
0 comment(s)
---
Learning Through Experience
0 comment(s)
---