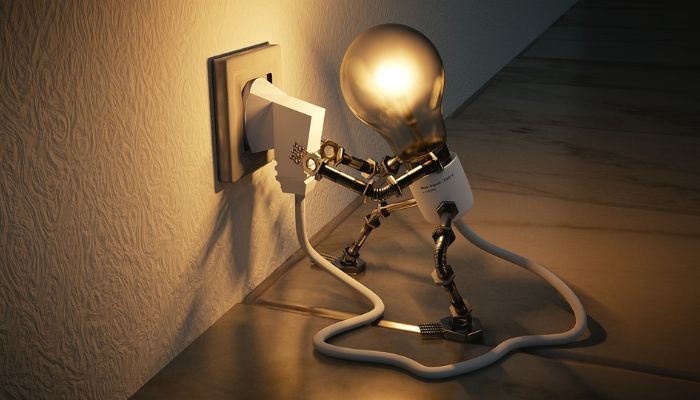 The new electricity rates kicked in on 01 July 2019 and they brought with them plenty of consumer concern. People are worried about how the increased tariffs will affect their budgets and whether or not load-shedding remains on the South African horizon. It's a complex space but it is also one that inspires people to look for innovative solutions that help them save money and plan for the future. When better to find out how electricity costs work, how to save money and energy, and which devices are eating up the most kilowatts and hard-earned funds?
"The cost of municipal power has gone up by 15.1% across the country and consumers have been hit hard," says Michael Franze, Managing Director, Citiq Prepaid. "Understanding how electricity tariffs work is really important now, as it helps people take control of their spending."
The precise details of the electricity bill and how the amounts are calculated can be something of a mystery. It requires complex calculating and painstaking attention to detail to ensure that the right tariff is being paid. This is why electrical sub-meters have become increasingly popular on the market today – consumers want deeper control over their spend and their usage.
"We do very complex calculations to ensure we charge our users the right tariffs, regardless of their location or how much electricity they are charged," says Franze. "Our goal is to ensure that tariffs are fair and transparent – landlords can collect what they owe to the municipality with absolute precision."
It would be ideal if Eskom and the municipalities paid attention to creating easier consumer tariffs, but for now South Africans have to juggle the various factors as they figure out their bills. For example, some municipalities have different tariff systems that vary according to how much a household uses in a month and they charge different rates for a unit of electricity. It is important that you check what system your municipality uses and how it affects you from the outset.
"Also, you need to understand the incline block tariff (IBT) system – the more electricity you buy in a month, the more you pay," explains Franze. "It has nothing to do with how much you actually use when you're a prepaid customer, the cost is based on how much you buy. It is one of those rare instances where buying in bulk costs you more. Rather purchase your power on a week to week basis, or just enough at the beginning of the month to keep you going. It's cheaper to top up with a few units at a time than to buy enough to last for months."
When you purchase a unit of electricity, you need to understand the terminology that surrounds it. The amount of power an appliance uses – its power rating – is measured in watts (W) and is marked on the appliance or its packaging. An energy-saving lightbulb may use 10W while an iron could use 1,000W or 1 kiloWatt (kW). A unit of energy measured in kW hours is just the amount you need to run a 1kW appliance for an hour. A unit will last for a while if your appliances have a low power rating but will disappear quickly if your appliances are power hungry.
There are two ways to save electricity – choose appliances with a lower power rating, and only use these appliances for a few hours. Some appliances such as fridges and freezers and alarm systems have to stay on all the time, but others can be switched off when you're not at home or not using them.
"Invest into appliances that come with low power ratings – this will not only save you money but will improve your green footprint as these devices are not as bad for the planet," adds Franze. "Turn items such as TVs and stoves off at the mains so they stop using your energy. Close your curtains to keep heat in instead of allowing your two-bar heater to eat away at your costs. In fact, investing into a gas heater and a nice jersey will save you hundreds of Rands a year."
You can save even more money by investing into tools that help you minimise your reliance on the grid. A wonder box can cook your grains and stews, gas ovens and stoves and heaters can reduce your footprint, and turning off items at the plug can significantly reduce carbon footprints and wallet-cringing bills.
"For both our pockets and our planet we have to start using our power more efficiently," concludes Franze.
Business Essentials is Africa's premium networking and business directory.
Read more from our Press Room:
____
____
Skills 2.0 – The Face Of The South African Artisan In The Digital Revolution
____
For The Love Of Sunshine And Wine In London
---
Related Articles:
The Africa Continental Free Trade Area Protocol on Investment: A Prickly Pear for SADC and other Regional Economic Communities
0 comment(s)
---
In a Post Covid-World, the Africa Continental Free Trade Area could not come soon enough
0 comment(s)
---
How the Environment Affects Your Health, and What You can do About It
0 comment(s)
---
Resilience is Critical for Business Success in Our Post-COVID-19 Future
0 comment(s)
---
Are You Ready for the 4IR?
0 comment(s)
---