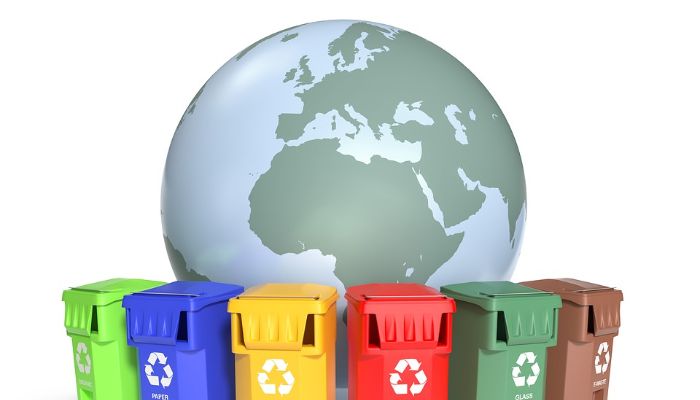 Because of her deep passion for the environment, coupled with creating jobs in her community and after aspiring to have her own business, Yolanda Valentine eventually started False Bay Trading (Pty) Ltd in early 2018. Her business focuses on recycling collections of cans, plastic paper, cardboard, glass and polystyrene from local businesses and restaurants.
She testifies that the SAICA Enterprise Development Customised Programme has helped her business to gain exposure into the business world and in local communities. "The programme has taught me how to run a good and profitable business. They have assisted me in various avenues in which to improve my business, especially around business systems and access to market side." Her SMME development programme has been sponsored by J Walter Thompson in Cape Town, who with their green focus, were keen to improve sustainable SMME initiatives in recycling of waste material. Says Odette van der Haar, CEO of J Walter Thompson, "Being a responsible Corporate citizen is important for us, and so we have chosen to focus our SMME development efforts into recycling, which remains a global challenge. We want to play our part in this."
Valuable lessons that Yolande has received from this Enterprise Development programme stem from the skills acquired during the programme, including keeping proper records of her purchases, training in Zero Financial bookkeeping package, working with a budget, projections and how to create a proper Business Plan.
"I am trustworthy, dedicated and passionate about many things. I care dearly about people and have trained many to create something from nothing and therefore I consider myself a life transformer," says Yolanda. Her dedication and will to succeed has played a very crucial role in ensuring the success of her business. "My passion for my work in Recycling, hopefully, inspires others to make positive changes in their lives."
The biggest achievement by far has to be her highest-paid commodity-Aluminum cans, which have increased her turnover by 100%. This was a direct result of the mentorship intervention she received around business systems and access to market opportunities. She will also be inspiring young adults by exhibiting with Angels Resource Centre at Masiphumelele High School on their Career Expo as an Entrepreneur. She has also recently worked on a project with the City of Cape Town.
Yolanda has quite a few dreams, however, the one that stands out the most is in the Tourism Industry -Air B&B cleaning and also the beaches. Items found there can either be recycled or Eco-bricked. "In the future, I would like to offer Confidential Documentation Shredding for Corporates and any other clients. I will be incorporating the Scrap metal purchases too".
Her advice to all young entrepreneurs is to persevere and never give up. "The journey may not be easy but surely, it will be worth it."
Business Essentials is Africa's premium networking and business directory.
Read more from our Press Room:
____
____
Skills 2.0 – The Face Of The South African Artisan In The Digital Revolution
____
For The Love Of Sunshine And Wine In London
---
Related Articles:
IBA Group Opened a Digital Twin Laboratory
0 comment(s)
---
Learning Through Experience
0 comment(s)
---
Digital Transformation - Don't Forget the Human Element
0 comment(s)
---
Thyroid Disease and Hair Loss
0 comment(s)
---
How to Build an Emergency Fund
0 comment(s)
---