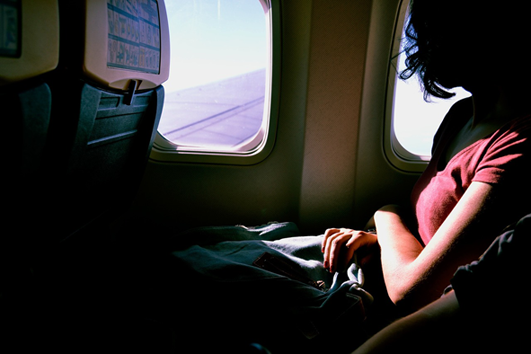 "Everyone I know, no matter how well travelled, sets off from home with a little
trepidation about the journey ahead. It's quite normal."
One of the most challenging travel experiences I had was in 2012, when I got caught up in Hurricane Sandy. I was on a Queen Mary cruise and as we sailed toward port for disembarkation, the Captain announced that a hurricane was heading for New York.
Anticipating that my itinerary would be interrupted, I decided to get to my hotel as quickly as possible and work things out from there. I certainly did not expect the whole of New York to shut down: not a yellow cab in sight, not a coffee shop open, airports closed, sirens blaring everywhere.
As frightening as it was, I decided to venture outside to see what was happening. Absolutely nothing was going on…just me and a friend walking along deserted streets; it felt as though I was in a sci-fi movie! It was a very weird but truly amazing experience. Fortunately I had
Sure Travel's great network of travel professionals keeping me calm and getting on with the business of bringing me home safely.
We all have stories to share. If there's one thing I've learnt from all my travel experiences, it's this: use travel professionals you trust who understand the very important matter of "duty of care." They ensure that your medical profile, insurances and all risk factors are taken care of so that you travel safely and enjoy your journey.
"Use travel professionals you trust who understand the very important matter of
"duty of care."
As Sure Travel professionals we take our responsibility of looking after our travellers very seriously. Corporate travel must be managed seamlessly; cost and value are key. Family time is for relaxation, fun and bonding. When travellers come back and tell us they enjoyed a restaurant we recommended in a little village, danced the night away as Club VIPs, re-energised at an Ayurvedic spa or loved our suggested itineraries, it validates our knowledge and love of this challenging, but exciting, industry.
Happy travelling!, Vanya Lessing, CEO of Sure Travel
---
Related Articles:
Why Millennials are Losing Their Hair
0 comment(s)
---
Removing Vulnerability in Residential and Commercial Estate Management
0 comment(s)
---
What Employers Need to Know About Hearsay Evidence
0 comment(s)
---
Unpacking the BEE Management Tool
0 comment(s)
---
IBA Group Opened a Digital Twin Laboratory
0 comment(s)
---