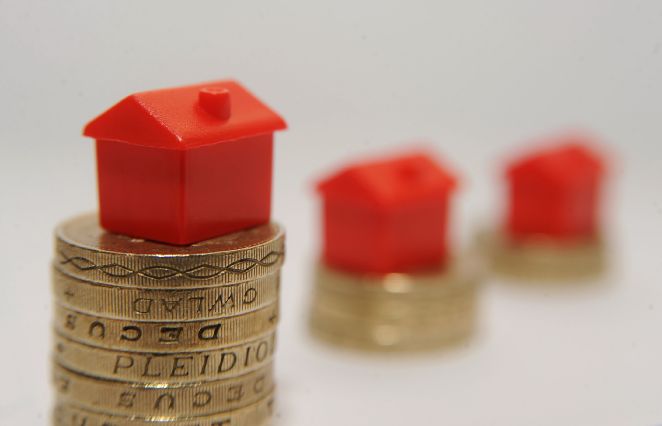 Repo rate unchanged but decisions ahead could wreck plans for those wanting to buy property
 Despite the widely anticipated decision, by the Monetary Policy Committee (MPC) of the Reserve Bank to leave the repo rate unchanged at 7% and the prime rate and variable home loan rate at 10,5%, prospective homebuyers should move fast if planning to buy property and not let this news make them complacent.
This is according to Shaun Rademeyer, CEO of BetterLife Home Loans, SA's biggest mortgage originator. "The MPC decision is of course good news, because it means that those who have been planning to buy will not suddenly need more income now to qualify for a home loan.
"But homebuyers should be aware that there is a much bigger decision ahead that could easily wreck their plans – and that is the decision that the ratings agencies will make in December about whether to downgrade SA to "junk" investment status or not."
If that happens, he says, it will be much more difficult for the government to borrow money on international markets and it will have to pay much higher interest rates. It will then have to try to raise more revenue within SA to avoid increasing the country's budget deficit – and that will mean higher income tax for individuals.
At the same time, the rand exchange rate will fall drastically and the price of anything imported, such as fuel and grain, will rise and further decrease consumers' disposable incomes. It will also push up inflation, and in order to contain this and try to attract more inward investment, interest rates will have to be increased quite substantially.
The net effect for anyone who wants to buy property at that stage will be that they need a much higher income to qualify for the loan because their monthly repayments will be significantly higher – and so will those on any other debt they may be carrying, such as car finance and credit card balances.
And on top of that, Rademeyer says, a ratings downgrade will undoubtedly prompt the banks to become extremely cautious about any new lending, firstly to protect their own reserves and credit ratings, but secondly because consumers will be under so much financial pressure that there is a much higher risk that they will default.
"Consequently, our message to anyone currently planning to buy property is to go ahead and do so now, without delay."
He notes that even if SA avoids a downgrade, things are not going to be easy for consumers over the next 12 to 18 months. "While debt instalments may not increase very much, food prices continue to increase rapidly because of the ongoing drought – and a lack of growth in the economy is likely to push unemployment up even higher. In short, it will be increasingly difficult for consumers to qualify for any new credit, including home loans.
"As things stand now, however, those with clean credit histories and enough savings to pay a reasonable deposit still have a good chance of getting their home loan applications approved if they apply through a reputable originator such as BetterLife Home Loans. We are still able to secure approvals for 72% of the applications we submit to the banks, while prospective buyers who do not work through an originator currently only have a 34% chance of their application being approved."
For more information visit: www.betterlife.co.za
__________________________________________________________________________________________
RELATED ARTICLES
Protect your credit record – and your financial future
Why you may not want to close your home loan account
How to choose a home for a growing family
---
Related Articles:
Coal-driven Power Train is Running Out of Steam
0 comment(s)
---
How to Avoid Overspending this Festive Season
0 comment(s)
---
DHL Expands Africa eShop Online Shopping Application to 34 Countries Across Sub Saharan Africa
0 comment(s)
---
LFP Group Applauds President's Call for Private Sector to Upscale its B-BBEE Agenda
0 comment(s)
---
The Evolution of Marketing - What will the Future Look Like?
0 comment(s)
---