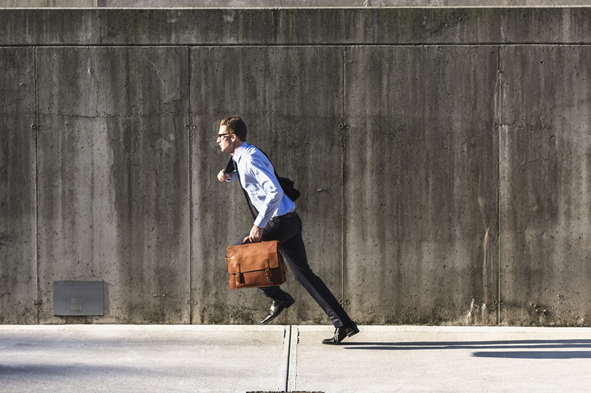 A KPI is a critical metric used to evaluate factors crucial to business success. The aim is to constructively drive improvement in a structured and measurable way. KPIs also gauge internal business trends and inform tactical courses of action. For this reason, KPIs must align with overall company objectives and strategy. Here's how organisations can use KPIs to improve performance:
Goal setting
Before choosing a monitoring metric, have a clear idea of business goals, and more importantly, the actions to take to achieve them. When selecting KPIs, avoid the temptation to monitor everything – quantity doesn't equate to quality. Too many KPIs can be a distraction and monitoring a wide scope of business performance makes it difficult to spot key trends. Rather stick to specific and narrowed goals, like increasing sales targets for the month or improving efficiency and meeting deadlines.
Monitor overall business
Observe high and low performing areas of business. Lagging indicators imply past performance and where to improve, while leading indicators tell you what to expect in the future. Most companies tend to focus on weak areas, when strengths are actually the most significant business drivers. Organisations need be on their toes to quickly identify leading indicators in the business to be exploited to drive business forward.
Drive change
As businesses evolve, so should KPIs. Companies need to adapt to changing market conditions, technological innovations and other trends that affect management decisions. It's important to reassess KPIs regularly to ensure they're still relevant. Be prepared to abandon KPIs and add new, valuable ones as the business changes and grows.
Motivate teams
KPIs can be used to motivate and incentivise employees. For some employees, there's little value in starting the day with a percentage of sales targets to be reached. Managers should educate employees on how KPIs practically relate to the work they do on a daily basis. Employees should have a granular understanding of how their actions influence goals and objectives – impacting their position and business at large.
Attributes of a good KPI
KPIs need to be measurable. It's essential to have a structured assessment method. For example, if you're trying to increase sales, keep and display physical charts of data to show progress. At the end of the day, KPIs need to improve the business bottom line. If your KPI hugely impacts the bottom line, it's relevant
KPIs need to be useful and solution-focused. Organisations need to be able to quickly take action based on KPI insights. Time is key in any organisation as most tasks are deadline-driven. Assessment of business KPIs should done in a timely manner to make agile decisions.
The money and effort spent on developing KPIs to move your business forward is wasted if you fail to educate staff on implementation. Most importantly, for KPIs to drive a motivated organisation they need to be attainable, relevant and time-bound.
---
Related Articles:
The Right Call – Bigen Appoints Luthando Vutula as New CEO
0 comment(s)
---
Did Covid Provide Opportunity for the Retail Sector to Redefine the Space?
0 comment(s)
---
Sustainably Transforming Spaces, Places and the Economy Through Mobility
0 comment(s)
---
Getting Nosy About the Breath
0 comment(s)
---
The Journey of Adaptation and Disruption in a Digital Age
0 comment(s)
---