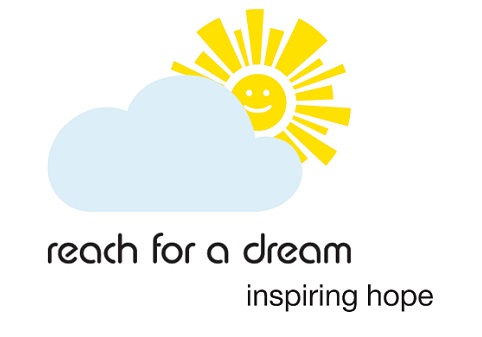 Nexia SAB&T has been a firm that believes in the children of our country being the future of our world. Our corporate social responsibility is not for accolades but hinged on the belief that we can change lives. At Nexia SAB&T we view our position as being unique in that we have been given a chance to nurture, encourage and mould the next generation of our society and that in itself is our aim, to create a space and culture that is inclusive for those who have disabilities aswell as those that were previously disadvantaged, so that they might be encouraged to pursue their dreams and contribute towards creating a better South Africa.
Reach For a Dream Foundation is a non-profit organization that fulfils the dreams of children of all income groups and of any race, colour or creed between the ages of 3 and 18 years who have been diagnosed with a life-threatening illness illnesses such as cancer, blood disorders, cystic fibrosis, kidney muscular dystrophy, renal failure and various blood disorders. Reach For A Dream believes that the phrase life-threatening should be used at all times because many of the children do survive their illness because of the 'power of their dreams'.
The organisation believes that no child should live without hope. Childhood is intended to be the most magical phase of human existence, filled with dreams, aspirations and most of all fun!
For 24 years the Reach For A Dream Foundation, has brought hope, joy and healing to countless South African children. Reach For A Dream seeks to alleviate the strain that a life-threatening illness places on these children and their families by providing the children with the opportunity to realise their dream.
It is this ethos that has seen Nexia SAB&T partner with The Reach for a Dream Foundation over the past 3 years in the 94.7 cycle challenge as part of our corporate social responsibility. This race is the world's second-largest timed cycle race, after the Cape Argus Cycle Race. It is held annually where approximately 20,000 to 30,000 participants compete the challenging 94.7 km (58.8 miles) course. The Nexia SAB&T cycling team which comprises of staff members and directors, aims to raise funds towards the Dreammakers program. These funds are used to benefit those children that have long dreamed to experience their worldly desires, which may or may not be possible due to their illnesses.
In 2016 we aim to match the collective donation over the past 3years through contributions from our staff, clients, strategic partners and greater communities, as we strive to continue to live by our motto – 'Closer to you, From the Ground Up.'
---
Related Articles:
Coal-driven Power Train is Running Out of Steam
0 comment(s)
---
How to Avoid Overspending this Festive Season
0 comment(s)
---
DHL Expands Africa eShop Online Shopping Application to 34 Countries Across Sub Saharan Africa
0 comment(s)
---
LFP Group Applauds President's Call for Private Sector to Upscale its B-BBEE Agenda
0 comment(s)
---
The Evolution of Marketing - What will the Future Look Like?
0 comment(s)
---