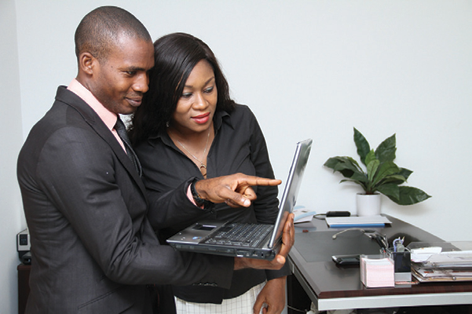 Our belief is that the implementation of a BEE strategy is not about statutory compliance, but rather about the economic growth of the organisation and thereafter the national economy, through meaningful up-skilling, planned procurement and the engagement in enterprise and social initiatives.
Having been involved in the B-BBEE verification and consulting industry since the inception of the codes, we have been exposed to just about all of the idiosyncrasies within the industry.
A lot of the advice we have given in this article, has been based on client satisfaction surveys that we have conducted over the years, and below is some of the feedback that we have received from our clients and strategic partners, as well as some facts one needs to consider when looking for a BEE verification agency:
• The agency should be SANAS accredited as a sign of their credibility. SANAS is the only accrediting body in the B-BBEE verification industry, so it is imperative that the agency be able to demonstrate this.
• The agency should have an exceptional BEE level themselves, to show that they truly understand transformation as being a national, social and business imperative. The agency should have a succinct process that determines verification from start to end. Their process should be highlighted to the client before deciding on which agency to appoint.
• The agency's marketing & verification staff should be up to date with all relevant BEE knowledge.
• The agency should be price competitive whilst maintaining a high degree of quality and service delivery.
• Conduct market research by approaching businesses within your industry and establishing which are the common verification agencies that are appointed. This will ensure that you are appointing an agency that understands your environment and most importantly your business.
• Pay attention to how well the agency strives to understand your business.
• A great agency makes verification a simple, hassle free and informative process for their client.
Should you wish to engage SAB&T BEE Services in order to understand more about B-BBEE feel free to visit our website at www.sabtbee.co.za or contact us at marketing@sabtbee.co.za
By Mr Abisha Katerere, Nexia SAB &T BEE Services
---
Related Articles:
The Africa Continental Free Trade Area Protocol on Investment: A Prickly Pear for SADC and other Regional Economic Communities
0 comment(s)
---
In a Post Covid-World, the Africa Continental Free Trade Area could not come soon enough
0 comment(s)
---
How the Environment Affects Your Health, and What You can do About It
0 comment(s)
---
Resilience is Critical for Business Success in Our Post-COVID-19 Future
0 comment(s)
---
Are You Ready for the 4IR?
0 comment(s)
---