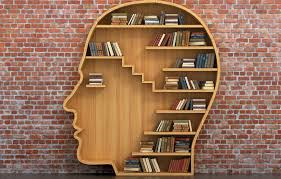 I am an avid reader and a firm believer in the power of personal development. Reading expands my mind by creating new thoughts, perspectives and ideas. I always give my clients a gentle nudge to read a certain book or article that may help them with their situation. It obviously will come as no surprise to you that I always have a book with me throughout the day.
As 2016 ended, I reflected on the books that had the deepest impact on my thinking and world view. The five books that I came up with vary in genre from personal development to leadership and organisational change. Perhaps there is something in my top five 2016 inspirational books list that will also inspire you?
1. Deep Change by Robert Quinn
This book will appeal to you if are ready to engage in a real transformation change on a soul level. Change in this context is not the quick-fix linear process, but change that requires time, courage, curiosity, motivation and persistence. Quinn's reflective questions at the end of each chapter will awaken your mind so much so that you'll think about them for days after you've read them to discover an answer. The book begins with personal change and then transposes that into leadership and organisational change. After reading it you will no longer be averse to change, but will welcome it and even actively encourage it as you grow and develop the most during this period of personal reinvention. It's not a quick read as you are going to need time to chew the cud.
2. Switch on Your Brain by Dr. Caroline Leaf
The book explains the functioning of your brain in layman's terms. It goes into things like what optimises the brain and what limits it. Leaf combines neuroscientific research with scriptures from the Bible. The best part of the book is that it will remind you that as human beings we have the potential to maximise our brain capacity and function at our optimum so that we can lead a healthier life with improved quality thinking, faster decision-making and more happiness. We are our mind and not our brain and seldom do we view our lives along those lines. Our thoughts, emotions, actions and decisions originate with the way we consciously store, reflect and process our thinking. At the end, Leaf gives a 21-day brain detox plan which is practical and simple to apply, and won't take more than 15 minutes a day.
3. The Awakened Company by Catherine Bell
A book that tips the traditional business model on its head and calls for organisations to raise the bar in terms of community well-being. It urges companies to wake up from their deep sleep where they focus too much on profitability for the shareholders as opposed to honouring the employees as the most important part of the company. The concept of this book is "People over profits", and without the people a company will remain an empty shell. The emphasis is on bringing the three concepts of energising, sustaining and regenerating into balance which can be translated into combining intellectual with emotional and intuitive intelligence. This book is revolutionary in its corporate thinking and an inspirational read for leaders who have the desire to lead virtuous, positive organisations.
4. Essentialism: The Disciplined Pursuit of Less by Greg McKeown
The most practical and challenging book to read about becoming more productive and attaining your goals through applying a systematic discipline of discernment. The sub-title "The Disciplined Pursuit of Less" summarises it perfectly – learning to focus on getting the right things done. This raises the question: what is that the right thing? The book opens the perspective of what is essential and what isn't in our lives. We are often on autopilot which wastes energy and resources in the trivial abyss. It busts the myth that multitasking and overworking are much valued, sought-after competencies that make you super productive, efficient and effective. This book is certainly not complete after one read as the practical tools require practice and discipline. Essentialism becomes a companion in which you will continuously re-read, re-think and re-apply concepts repeatedly.
5. The Positive Organization by Robert Quinn
An inspirational organisational book worth a read for leaders who believe in the equal power of possibilities versus constraints. It's about understanding that an organisation is a living organism of social networks, culture, purpose and movement, operating in a structured profit and production framework. Quinn speaks about being a fluent bilingual leader who can see, feel and manage potential and opportunities equally to limitation and constraints. He says that this is a much needed 21st century leadership skill. Through the mind-set of failing, the leader can acquire more complex thinking abilities while being sensitive to the people and the culture. The book is filled with powerful examples, case studies and self-reflective questions.
By Kerstin Jatho
---
Related Articles:
ContinuitySA Launches Cloud-based Backup and Replication Solution for SMEs
0 comment(s)
---
VeriCred-Growing Together
0 comment(s)
---
Feeding Company Culture Through a Global Crisis
0 comment(s)
---
What's the Quality of Your Ethics Strategy?
0 comment(s)
---
What COVID-19 means for IT
0 comment(s)
---