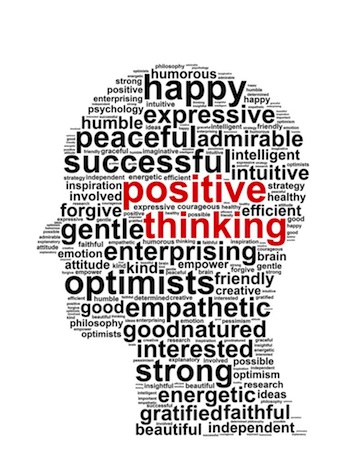 Leaders are the catalysts that transform vision into action and this is why they fulfil a critical role in driving organisational success as well as ensuring team members' well-being. It's a role that is tricky and complicated because the leadership competency determines an organisation's level of success. Organisations can only grow and progress at the speed of their leaders, which means that leaders need to be healthy, fit and take good care of themselves. In 2010 researchers coined the term "executive well-being" and defined it as a leader's whole state of health and happiness that impacts on the individual leader, the family, the organisation and the community. Executive well-being has a much wider and more collective impact than individual well-being. As much as the leader is an individual, an organisation's health and state of well-being filters down to the leaders. This has a direct ripple effect on the leader's relationships and connections, be they in a personal or professional context. Well-being can either be negative or positive, but commonly there is a degree of overlap and inter-connectivity. Negative well-being is nothing new to us and presents itself in the form of stress, anxiety, burnout, depression and a negative mood. So then surely positive well-being would be the opposite phenomenon? It might come as a surprise; however, that these five pathways are what lead to positive executive well-being.
Strength of character underpins a leader's integrity, ethics and courage to earn trust and equally be accountable. It's about fortitude and staying power in the face of adversity, as well as temptation in the form of money, power or morality.
Self-awareness is central to positive executive well-being and often the pathway many leaders are low on. Self-awareness is the foundation that supports strength of character. Without a healthy dose of self-awareness, self-management and self-regulation of emotions, thoughts and mindset leaders have an 84% chance of failing to develop good interpersonal and social skills.
Socialised power motivation sounds like a conflicting term, and that is precisely what it is. It's the ability to balance internal needs and tension with a healthy dose of motivation to influence others to make a positive difference. It's also about combining moral high-performance goals with working well with others.
Self-reliance is the fourth pathway and it refers to drawing on interdependent relationships and support structures to provide emotional care, feedback and guidance. It's a reciprocal relationship where you are a support system for others in their time of need and can be humble enough to ask for the same in return.
The last pathway is diverse professional support or otherwise known as supportive networks. This relates to getting input and insights from people above, below and next to the leaders and tapping into the richness of people's diverse experience, skills and perspectives about decisions as well as the leader's own level of performance and competencies.
What comes out of these five positive executive well-being pathways is that it is so important for leaders to understand themselves well and to strive to lead from a healthy state of well-being. Leaders need to be mindful that their energy filters through the entire company as well as their family and friends.
---
Related Articles:
ContinuitySA Launches Cloud-based Backup and Replication Solution for SMEs
0 comment(s)
---
VeriCred-Growing Together
0 comment(s)
---
Feeding Company Culture Through a Global Crisis
0 comment(s)
---
What's the Quality of Your Ethics Strategy?
0 comment(s)
---
What COVID-19 means for IT
0 comment(s)
---