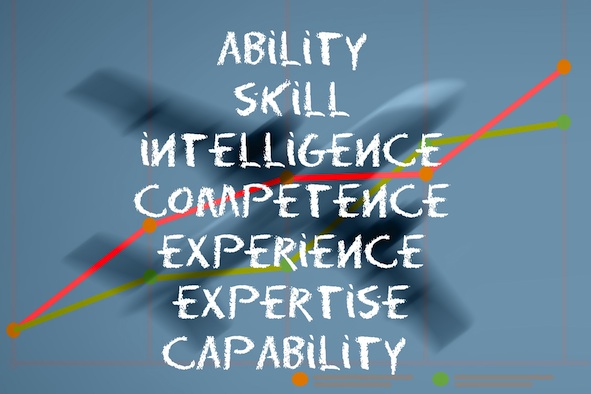 With businesses becoming increasingly global and cross-functional, vertical functional silos are vanishing, connectivity is increasing, and teamwork and collaboration (harnessing human capital) are being recognised as key tools of organisational success. It is a common view that cheap labour in emerging markets has been a primary driver of globalisation over many decades, but critics caution that it is becoming more expensive by the year. The latter is particularly true in China and Mexico, where a stronger currency and higher domestic labour costs are responsible for their share of global trade flattening. Critics also point out that the cost advantage of building a factory in these countries has diminished considerably. Consequently, it is becoming less desirable to move manufacturing assets to low-labour-cost countries.
Organisations are dealing with questions on how to anticipate the future, how to recognise and understand global and industrial trends, and how to react on time. Mastering the key competencies embedded in current enterprising supply and value chains, maximising inter-organisational and interpersonal productivity, and gaining the ability to permanently innovate, are the main challenges of emerging business models. Coupled to this are knowledge and knowledge workers, who are becoming key resources arguably more valuable than capital in the emerging knowledge-based economy and increasingly the most beneficial asset for sustaining business success. Today's organisations rely progressively more on knowledge workers and their innovation networks.
Current economies are dominated by "financial capital markets". These need to be transformed to the new concept of "knowledge capital markets", which are based on collaboration championed by innovators and partners from innovative business ecosystems. The knowledge workers are the holders of explicit and tacit knowledge, are solution providers, and are the primary drivers of competitiveness and success. Moreover, to achieve a competitive edge, organisations must focus on their key competencies and must develop organisational and technological excellence, for which higher levels of education and training are essential. For purposes of productivity, quality and competitiveness, modern organisations are continuously embracing more sophisticated process technologies, as well as information and communication technologies that require higher-skilled workers.
---
Related Articles:
How Long Does Debt Counselling Take?
0 comment(s)
---
The Willard® BLUE Battery Promotion Has a Winner!
0 comment(s)
---
The Development of a Solar Photovoltaic Market in Ghana
0 comment(s)
---
Businesses to be Verified Based on New B-BBEE Code Amendments from 01 December
0 comment(s)
---
SAP SuccessFactors & Skillsoft
0 comment(s)
---