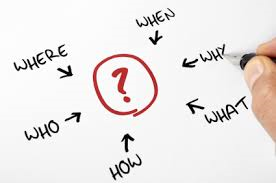 Many thought leaders use external independent coaches to help them to gain new perspectives and solutions to complex situations. Insights and awareness gained in a coaching session come from asking powerful questions, and the absolute art and science of coaching is to listen, to be curious, to explore, to ask questions and to repeat this virtuous cycle until new insights, awareness and perspective arises. Coaches don't provide advice, lead the conversation, direct towards a predetermined outcome, or solve the problem for the leader. Sometimes leaders refer to a coaching session as their think-tank, and an uninterrupted time for them to reflect, explore and go inward to look for their unique solutions.
However, coaching is neither for the elite nor exclusive for thought leaders only. It is a skill that every leader managing a team should master and can learn with practice. From experience, we have all encountered a situation where telling someone how to attend to a problem has not provided results. Most likely, nothing was done, or the incorrect thing was actioned. The leader will feel frustrated, annoyed with the employee and perhaps a tiny bit undermined. The reason for the deadlock is that he or she probably told the employee how to fix the problem according to his or her own values, standards and experience. There's nothing wrong with that as leaders we should do that, right? His or her role is to have solutions to every problem all the time; that's why they have the title, right? Leading is about inspiring, growing people and unlocking their potential and to achieve that we need to discuss and learn the art of asking powerful questions.
We will share with you six techniques to get you moving in the right direction. But before we go there, I would like to deviate for a moment. What do you associate with the word "questions"? Perhaps the thought of being interrogated by your teachers at school or your parents during your upbringing? You can relate to the type of questions that closed you down, made you disengage and think "Whatever"? Those are not the questioning skills I am referring to.
The purpose of asking powerful questions is to:
gather background information on a decision or action being made
go beyond the story or excuses presented
check understanding
explore where in the process the person is stuck
eliminate making assumptions
fix the incorrect cause
empower the person to resolve it themselves
gain commitment to execute the agreed change
give the responsibility back to the employee
Does this sound like a dream come true? Start developing your questioning skills by using these six techniques:
Ask simple, direct questions. Refrain from rambling.
Ask one question at a time, and when answered ask the next one. Asking two or three questions straight after each other can be confusing to the listener which makes them unsure as to which questions they should answer. It may also feel intimidating and interrogating.
Ask a question with a specific intent and purpose.
Ask questions to gain understanding of the situation. Closed questions that can be answered by Yes or No are not helpful as you are unlikely to have gained any new information.
Refrain from starting a question with "Why" because it makes the person feel attacked and they are likely to become defensive and shut down. Then your questions have closed down the enquiry and real information you were actually seeking to obtain.
Ask questions starting with "How"; "What" or "When" instead.
Here are some examples of rephrasing questions.
"Why did you miss the deadline?"
Rephrase to: "What made you miss the deadline?"
"Why will this solution work?"
Rephrase: "What makes you certain that this solution will work?"
"How often do I need to explain this for you to get it right?"
Rephrase: "What will guarantee that you action this correctly next time?"
"What were you possibly thinking?"
Rephrase: "I am curious as to what your thoughts were at the time?"
For the next couple of days play with the concept of asking open, curious and neutral questions. You can use anybody you are having a conversation with and begin with someone you feel comfortable with. Reflect on what happened in the conversation. Learning a new skill is clumsy, uncomfortable and odd, but push through that. The more you practice, the more natural it will become and you will be on your way to becoming an even more phenomenal leader.
---
Related Articles:
ContinuitySA Launches Cloud-based Backup and Replication Solution for SMEs
0 comment(s)
---
VeriCred-Growing Together
0 comment(s)
---
Feeding Company Culture Through a Global Crisis
0 comment(s)
---
What's the Quality of Your Ethics Strategy?
0 comment(s)
---
What COVID-19 means for IT
0 comment(s)
---