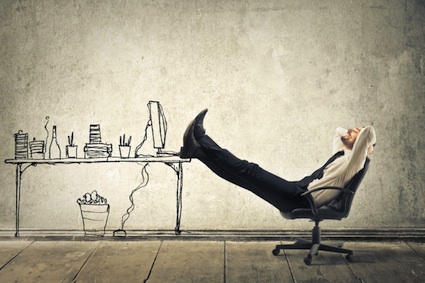 The main goal for many companies is to be profitable and sustainable, and at a push to promote well-being and employee performance. Old business models that exclude employee well-being and happiness are fast becoming outdated and unattractive for stakeholders. Happiness in the workplace is becoming a more popular topic these days and companies can decide when and how they are going to incorporate human well-being into their business strategy. It's important to remember that the early adopters (Google, Zappers, Virgin and Facebook) have by no means reduced their market share or profitability by incorporating the concept of happiness in the workplace. In fact, it's quite the opposite!
Humans live for, on average, 700,000 hours and during that time we spend 56,000 hours at work (± 30 years). Millennials, the new work generation born between 2000and 2015, mainly want to be happy at, in and during work. Other generations may not agree with this outlook; however, because Millennials are going to be influencing the work environment for the next 30 to 50 years, it means that we are going to have to embrace and be curious about their outlook on life and work.
What could potentially make us sceptical about the whole happiness concept is that we don't necessarily understand what it means, how to attain it, maintain it and even if it's genuinely relevant to business principles. The fact that there are several definitions of happiness doesn't help the cause. The same argument can be made for work engagement. Various definitions and concepts exist that elaborate what drives engagement. While we are trying to solve the definition challenge, companies are looking for engaged and happy employees, but aren't sure what or how that looks like.
A Google search in September 2015 of the phrase "happiness at work" came up with 261 million web pages. That shows that the topic is of great interest and that there are obviously many unhappy employees. Furthermore, the World Health Organisation has predicted that by 2020 depression will be the second highest cause of work absenteeism. That's only three years down the line!
With up to a quarter of employees suffering from stress because of their work, it is obvious that our current work-life model is heading in an undesirable direction. The scientific field of Positive Psychology offers answers to our downward unhappiness spiral. The principle of Positive Psychology is that it focuses on what works well and what we can do to improve our happiness level with the purpose of enabling individuals, groups and institutions to thrive and operate at an optimal level. The goal of Positive Psychology is to look and explore the other side of the coin.
The term "Positive Psychology" is often interpreted with scepticism and associated with a new spiritual philosophy that is promoted through endless self-help tips and quick fixes. Exploring its roots, one can see that it is a strand of the traditional psychology which ensures that it undergoes the same amount of scientific rigour and evidence-based testing for it to be associated to psychology. Psychology's primary mission is to improve people's quality of life and to cure mental illnesses. Positive Psychology focuses strongly on improving people's quality of life.
Let's explore why happiness in the workplace matters and for whose benefit. Positive Organisation Behaviour has five components:
Self-efficacy: Believing in one's own abilities results in making positive choices, being motivated, trying harder through persistence, thinking positively and being resistant to stress.
Hope: A motivational state that through willpower and determination achieves objectives and goals.
Optimism: A mindset perspective wherein people trust that everything happens for a positive and good reason.
Happiness: Individual well-being or happiness shows that happy people are more satisfied with their work.
Emotional: Is extremely useful at work as it enables one to recognise, manage and regulate one's own Intelligence emotions and those of others.
These components are desirable in all employees and even more so during times of organisational change and transformation. The negative components can spiral very fast and companies may miss the fact that there are "sick" characteristics that hinder change, growth, performance and productivity which limit its ability to achieve its desired business objectives. Meta-analysis and studies conducted over the past ten years demonstrate that happy employees and positive organisational behaviour contribute between 13% and 25% of the organisation's bottom line.
Combining positive happy workers with positive organisational behaviour has a substantial impact on both the worker as well as the organisation's performance and business results. These results have a far wider and deeper reach than material resources, state of the art systems or business models.
References:
Moccia, S. (2016). Happiness At Work. Psychologist Papers, Vol. 37(2), 143-151.
---
Related Articles:
ContinuitySA Launches Cloud-based Backup and Replication Solution for SMEs
0 comment(s)
---
VeriCred-Growing Together
0 comment(s)
---
Feeding Company Culture Through a Global Crisis
0 comment(s)
---
What's the Quality of Your Ethics Strategy?
0 comment(s)
---
What COVID-19 means for IT
0 comment(s)
---