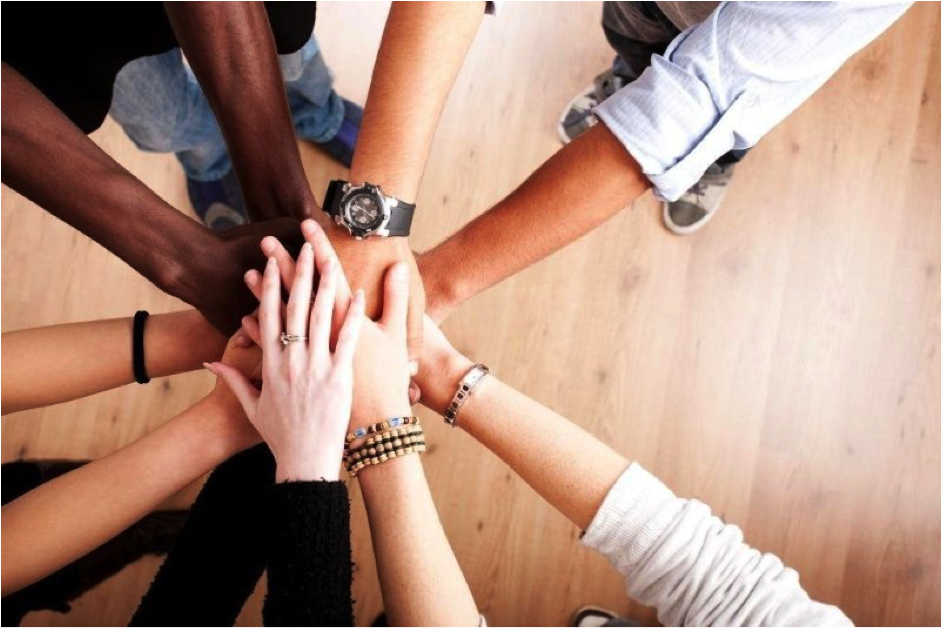 Employees are the lifeline of any business. The organisational culture highlights the need for a healthy and beneficial work environment
Since many of us spend more than 40 hours a week at the office, it is important to create a well-balanced environment where employees and management can work knowing that they are all on the same page when it comes to work ethics, business processes, and best practice.
Every organization has its own culture; it refers to the beliefs, principles and values that the organisations' employees share. This is a determining factor in the success of the business.
The organisational culture and the employee
The organisational culture is shared and understood by everyone involved in the company. It is implemented to allow the 40 hours spent in the workplace to be productive and satisfying for all by adhering to certain practices and processes.
It is the 'social glue' holding the organisation together. It educates the staff members on how to think, behave and what processes to follow in certain situations.
This allows the employee to feel safe and knowledgeable about their boundaries. They act as guidelines to help satisfy employees in knowing that there is a structure in place to guide everyone, and that everyone follows the same rules. This is important to achieve a beneficial and healthy working relationship with colleagues and management – people understand the goals, and how they can contribute to it as individuals and as a team. It is a win-win.
The organisational climate
The organisational climate refers to how people behave or experience the organisational culture. This is the psychological aspect which is reflected in the employee's attitudes, perceptions and behaviours, which can be described as the organisation's characteristic.
The organisational culture is firmly rooted in the behaviour of the employees and is very difficult to change – this is the 'personality' of the organization. The organisational culture of a business creates a distinct atmosphere.
The climate can, however, be shaped and changed by the upper management. If it represents the personality of the organisation, then the climate is the mood of the organisation. Organisational climate is easier to experience, measure and change than organisational culture.
Types of organizational climate
There are many organisational climates that can be created by the organisational culture. These climates include people-oriented, rule-oriented, innovation-oriented and goal-oriented.
People orientated: One that emphasises the care and concern for the people.
Rule orientated: One that focuses on the attention to detail and rules.
Innovation orientated: One to develop and try new things.
Goal orientated: One whereby every process is aimed at achieving and improving results.
The organisational climate affects the organisational culture, especially through leadership.
Elements of climate that play a role in organisational culture include:
Quality of leadership
The amount of trust employees have for colleagues and management
General communication
Doing work that is useful and beneficial
Responsibility/individual self-rule
Appreciation, acknowledgement and rewards for hard work
Reasonable job pressure
Opportunities for growth
Employee involvement and participation
Developing an organisational culture
As a leader (CEO, entrepreneur or department head), don't regard the organisational culture as ''by the way'', but rather it being a part of who you are in the organisation. It is a core element of your overall vision and strategic plan.
Although we might just accept and adapt to an organisational culture, it can be created or developed as the business grows.
When developing an organisational culture, assess the following:
What are the three strongest culture values in the organisation now
What do you want them to be?
Step 1: Communicate the core statement
This is from the mission statement. Expand on this mission and explain what type of relationships, behaviours and personalities you expect from your team in order to achieve this goal.
Step 2: Create a vocabulary
Describe the core statement – think about reinforcing words, adjectives and nouns that best reflects your core statement. You can't always repeat the core statement but you can use reinforced communication. Make a list of words that communicate the essence of your organisational culture and use them often.
Step 3: Practice what you preach
If you want others to own the culture, you have to lead by example. This must naturally and consistently reflect in your daily behaviour.
Step 4: Avoid cultural drift
There is a tendency to overlook the importance of an organisation's culture over time as there are many other pressing matters to worry about. This can be solved by practising, reinforcing, recognising and rewarding behaviour that is aligned with the organisational culture, day-in and day-out.
Benefits of a strong organisational culture
Unity
When the organisational culture is shared by many employees from different backgrounds, this creates a sense of unity and an understanding of each other. This results in an automatic respect for one another, clear communication, less conflict and equality.
Loyalty
Paying attention and practising the organisational culture daily keeps employees motivated and loyal. When employees feel their inputs are being considered, they are more likely to want to contribute to the organisation's goals and successes.
Competition
When the organisational culture is established, a healthy competitiveness develops among employees. Healthy competition allows employees to perform at their best. This means that there is an improvement in the quality of work, which in turn helps the organisation thrive and prosper.
Direction
The organisational culture gives employees direction through an understanding of boundaries and processes of their roles in the organisation. This also allows employees to understand what is expected of them and how it contributes to the overall organisational success. Employees who understand their roles and responsibilities will complete tasks before deadlines, which translates to a faster workflow and smaller turnaround time.
Identity
When employees acknowledge the values and beliefs of an organisation, there is a certain brand image or identity that is formed which customers can see and relate to.
The company's image is important, and how you communicate publicly and internally is crucial to the success of the organisation.
Business Essentials is Africa's premium networking and business directory.
Read more from our Press Room:
____
What do you need to be a Successful Leader in Emerging Markets?
____
Is your business full of bullies or people with different personalities?
____
Keep up to date with your industry news in our Pressroom.
---
Related Articles:
TSIBA Helps Entrepreneurs Leap Forward in the Business World
0 comment(s)
---
Zoom Fatigue - Five Reasons Why You Want to Step onto a Plane Again
0 comment(s)
---
Supporting Small Business Through Ecosystem Boost
0 comment(s)
---
The Africa Continental Free Trade Area Protocol on Investment: A Prickly Pear for SADC and other Regional Economic Communities
0 comment(s)
---
#TakeControl Over Your Debt!
0 comment(s)
---