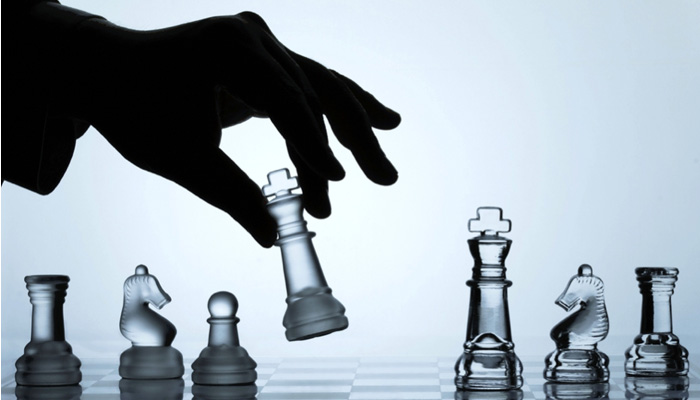 How do you know that you are implementing the right business strategy?
A good place to start when managing your business strategy is to assess what you are NOT doing compared to what you WOULD like to do in the future. The essence of any strategy is about coping with competition and adapting to unforeseeable changes.
Only by understanding the competitive forces can a company successfully incorporate industry conditions into a strategy.
5 Competitive Forces That Shape Strategy
The bargaining power of buyers – Buyers usually want more for less.
The bargaining power of suppliers – Suppliers usually want to deliver less for more.
Substitutes – Do more but for less. This threatens profitability.
The threat of new entrants – Attacks market with better deals to get business. This causes larger companies to spend more.
Existing rivals – Extreme competition in an industry may reduce profitability.
It is not about who is the biggest, it is about who is the most profitable.
How do you know you are choosing the right strategy?
Although it is overwhelming to develop a strategy from scratch, especially if you are an eager start-up waiting to get going, so how do you know which is the right strategy?
Good choices:
Choose a value proposition that's different from your competitors'
What customer needs will you serve
What are your customers
What price will you set
2. Tailor your activities for a competitive advantage
3. Make trade-offs
This is an important source of profitability differences among rivals and makes it difficult for rivals to copy what you do without compromising their own strategies.
4. Ensure that all parts of the strategy fit together
5. Ensure continuity where managers do not change the strategy too often
Merging the 'soft' and 'hard' factors of your business strategy
At times, differentiating between different processes and departments can be difficult.
It is important to seamlessly integrate the finance/operational side and the leadership/corporate side of your business. Assess all the aspects of your business as this will show you what your organisation is NOT doing, then determine what you would like to do in the future in order to support profitability.
Developing a good strategy should lead to sustainable and superior performance.
____
Henley's BANKSETA IEDP Programme takes bankers out of their comfort zones
____
How you can celebrate this international day of conservation
____
Keep up to date with your industry news in our Pressroom.
---
Related Articles:
How Long Does Debt Counselling Take?
0 comment(s)
---
The Willard® BLUE Battery Promotion Has a Winner!
0 comment(s)
---
The Development of a Solar Photovoltaic Market in Ghana
0 comment(s)
---
Businesses to be Verified Based on New B-BBEE Code Amendments from 01 December
0 comment(s)
---
SAP SuccessFactors & Skillsoft
0 comment(s)
---