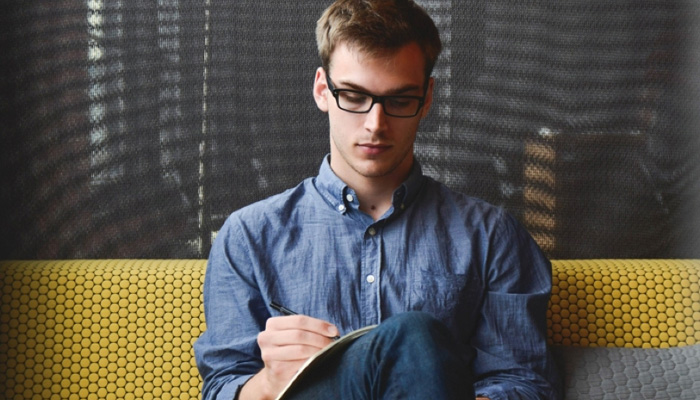 Write a business plan that will perfectly align with your business goals.
The business plan and the business model work independently of each other. The business model explains the flow of money within the company while the business plan outlines the structure and strategy for the company in order to reach business goals.
Align your business model to avoid wasting time and resources in achieving the business plan objectives. Remember to update your business plan, this will help you keep on track with your business goals and missions while helping you benchmarking your business progress.
When starting your business plan, the most important thing to remember is why you are opening this business in the first place – it is always about the customer and how you are going to fulfill their needs.
Do you have a product or service that's going to revolutionise people's lives, but you are not sure how to properly get it "out there" or "on the market"?
The key element when writing a business plan is to begin with the need and not the product or service, as these are going to satisfy the need or bridge the gap.
How to write a business plan
Step 1: Do your research
The business you want to start might already be in your chosen industry. Conduct in-depth research into the industry and market that you plan to enter to ensure you understand how it operates.
Sources you can use:
The Internet
Experts
Suppliers
Competitors
Interacting with members of your team
Step 2: Test your business idea
Properly evaluate if it's worth the time and money, and if there is a great ROI at the end.
Technical feasibility: This is where you investigate the technology around your product or service to establish if the requirements needed to create them are immediately available, and if so, what are the related costs and limitations.
Market feasibility: This refers to the actual need for what you are selling. How big is the market and how fast is it growing? Know your customers and their needs, as well as the advantages and disadvantages of your product or service over your competitors.
Financial feasibility: Estimate the financial feasibility by determining what are the streams of revenue for the business, the major costs, profit margin, the initial capital to launch and how long it will take to break-even. You should ideally create a best case and worst case scenario with regards to your cash flow, so that you can plan and prepare for either.
If you are using your business plan to apply for funding, ensure that the cash flow will adequately cover expenses.
Team feasibility: Identify how many people are needed and the costs involved. Determine the skills and experience the business requires, whether you are employing staff or running the show yourself. If you do not find these skills in sourcing, consider bringing a partner on board and upskill yourself.
A business modelA business model outlines how your business will operate in order to meet customer needs and generate revenue.
A business model should outline the roles and responsibilities of each staff member, answer questions surrounding your product and customer base, and include a proposed marketing and distribution strategy.
Creating a business plan and business model is a team initiative where different departments get together and contribute to the model. This makes everyone involved feel like they have a voice and creates a common understanding among the team, as this was a group effort to creating a successful business.
It is also great to get feedback from all members with regards to viable and realistic ways in achieving success across all channels. Here are a few steps you can follow to get started:
What is the value of your product or service to your clients? Identify your target audience; keep them in mind when it comes to marketing, design and distribution. Develop a strong value proposition for them to buy and buy again.
Stand out from the competition. Product or service will need to provide something revolutionary. Once you've got a few USP (unique selling points), link each one to your service/product.
Confirm that your product or service satisfies the need. Leave room for innovation. Times change and so do people's needs. For this reason, it's important to leave room for future innovations to adapt with changes in needs and demands, so that your service or product remains relevant and wanted.
Test your product or service and support strategy. Establish business processes. Before you start selling, you need to understand the activities required to make it all work together. What are you responsible for? Providing a service, shipping, support?
Talk to industry experts and investors to understand the environment and market you are working in, as this will help contribute to the business's ability to better serve and improve. Select suppliers, strategic alliances or advertising agencies that understand your business requirements.
Plan and execute a prototype or launch. Document what is required to successfully deliver a product or servicel. What do you need on a daily basis to operate successfully and find new clients? Ensure your business model is prepared to sustain the needs of your business and customers.
Common resource examples:
Website
Capital
Warehouses
Intellectual property
Customer lists.
Focus on collecting customer testimonials. This is great when potential buyers want to purchase as it helps to close deals and move the sales process faster. This also helps with regards to quality and service delivery as it shows an unbiased review of your product and service.
Create a demand. You will need a strategy that will generate an interest and demand for you product or service. This allows you to create a roadmap of the client's journey from lead to purchase, while documenting the key motivators that made them take action.
Your Team
Align your vision with your team. There should be an overall understanding and shared business goal to help you achieve streamlined processes and general satisfaction from your customers.
This includes:
Frequent meetings to discuss challenges and solutions
Discussing plans with your team
Receiving feedback in reaching company goals
____
Find out more about Zero Waste to Landfill from Barloworld Logistics
____
Are you managing your business strategy effectively?
____
Keep up to date with your industry news in our Pressroom.
---
Related Articles:
How Long Does Debt Counselling Take?
0 comment(s)
---
The Willard® BLUE Battery Promotion Has a Winner!
0 comment(s)
---
The Development of a Solar Photovoltaic Market in Ghana
0 comment(s)
---
Businesses to be Verified Based on New B-BBEE Code Amendments from 01 December
0 comment(s)
---
SAP SuccessFactors & Skillsoft
0 comment(s)
---