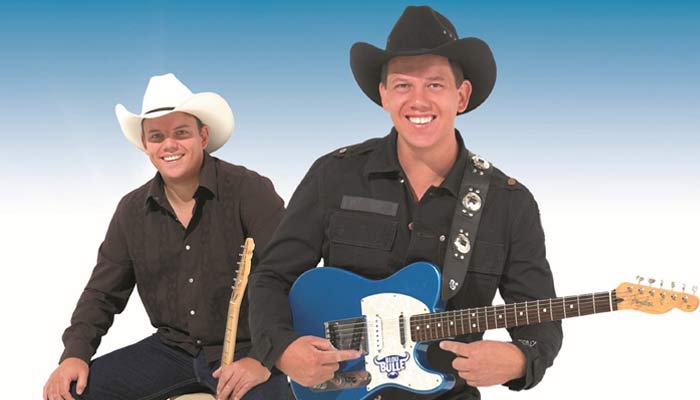 Come and dance along with pop icon Kurt Darren
The ever popular pop icon, Kurt Darren, will be hosting the Super Sokkie party from 6 to  8 October – featuring the country's favourite musicians such as Die Campbells, Jay, Snotkop, Leah and Jennifer Zamudio.
The fun-filled weekend will start with a beach party at the Valley of Waves on Friday, 6 October, where the crowd will be entertained by Die Campbells and a few other special guests. The beach party is an exciting prelude to the main Super Sokkie event at the Super Bowl on the Saturday night. With seating removed, the expansive Super Bowl will be transformed into the country's biggest sokkie dance floor.
Revelers will be invited to take to the floor and immerse themselves in the Super Sokkie while the artists treat them to a stomping party featuring their popular hits. With songs like "Kaptein", "Twee", "Koel soos Koos Kombuis", "Rooi rok bokkie" and "Dans op die tafels", partygoers will need little persuasion to get up and dance.
This event has been a regular success across various other Sun International venues in South Africa. This year it's Sun City's turn to host a bigger and better Super Sokkie with only 3 000 tickets available. Fans are urged to book sooner rather than later as tickets will sell out at a rapid pace.
Only an hour and a half drive from Pretoria or Johannesburg, the newly revitalised Sun City has a diverse offering that combines a choice of action-packed entertainment options for all ages, as well as opportunities to relax and enjoy the quietness of nature. Sun City offers a choice of accommodation: The Palace is a five-star hotel offering grand African luxury; the five-star Cascades offers secluded luxury, the four-star Soho is the resort's 'always-on' Vegas style hotel, and the three-star Cabanas provide contemporary, island style accommodation. The resort's timeshare offering, Sun Vacation Club boasts self-catering accommodation with a choice of exciting amenities.
There are riveting leisure experiences for all ages, ranging  from thrilling water rides at the Valley of Waves and action packed water sports at Waterworld, to supervised children's workshops, adrenalin pumping activities at Adrenalin Extreme and a host of entertainment at the newly upgraded entertainment hub, Sun Central – which also houses the South African Hall of Fame. With over 30 restaurants, Sun City caters to all tastes.
____
Design thinking is fast becoming a popular approach in South African business.
____
Take a look at the 5 different approaches to leadership and how it changes the way you lead your team.
____
Read about Lyceum's celebrated staff member Benjamin van Rooyen.
---
Related Articles:
How Long Does Debt Counselling Take?
0 comment(s)
---
The Willard® BLUE Battery Promotion Has a Winner!
0 comment(s)
---
The Development of a Solar Photovoltaic Market in Ghana
0 comment(s)
---
Businesses to be Verified Based on New B-BBEE Code Amendments from 01 December
0 comment(s)
---
SAP SuccessFactors & Skillsoft
0 comment(s)
---