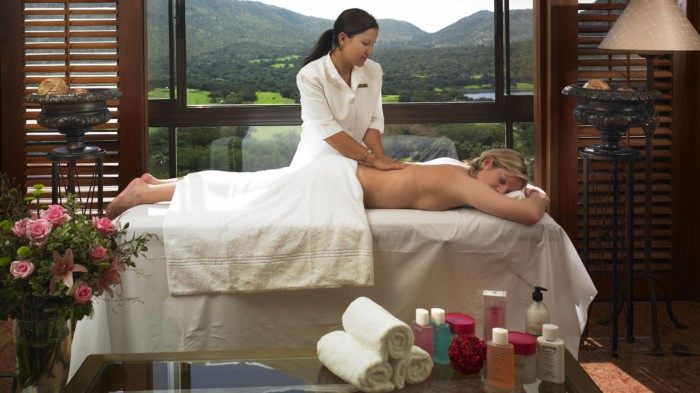 The resort's Gatsby Spa has been recognised as one of the world's premier spas
Sun City's Gatsby Spa, situated at the Gary Player Country Club golf course, has ranked as one of the world's premier spas at the prestigious 2017 World Luxury Spa Awards.
People are very picky when it comes to choosing the perfect spa and usually have a number of standards. These awards acknowledge the luxury spa industry with the aim to encourage and raise service standards. Awards are presented to luxury spas in 27 categories, on a country, continent and global basis. Voting is based on service excellence and the Gatsby Spa has done just that.
The Gatsby Spa offers:
Beauty care and hair salon
Treatments and leisure activities
Facials
Massages
Aromatherapy treatments
Stress reducing therapies
Detoxifying and slimming treatments
These services are all designed to relax the spirit, harmonise the body, rejuvenate the skin and promote overall well-being. Guests can choose from an extensive list of treatments.
Massage therapy helps to prevent the effects that stress has on the body and the nervous system by improving blood circulation and oxygen levels in the blood. This stimulates the lymphatic system that reduces the muscle toxins, enhancing flexibility and easing tension.
Spending the day at the spa is also a confidence booster as it is a great feeling when being pampered and having some attention on you for the day – waited on hand-and-foot.
The Importance of going to the spa:
Lower blood pressure and alleviate pain from our bodies
Releases endorphins
Relaxes the mind for reflection
De-stress
Initiates the purifying process
Stimulates the lymphatic system
Releases the ''feel good'' hormone
Prenatal and postnatal benefits
Pain Management
Reduce cellulite
Exfoliation – cellular renovation
Eliminates toxins
Increases blood circulation
The list goes on, and the reasons to go outnumber the reasons for you not to. So, book some time and visit The Gatsby Spa at Sun City for a pamper session that will leave you feeling like a greek goddess – and who doesn't deserve that?
____
Groot Constantia takes home another award for the 3rd year running.
____
Find out what happened with Bell Pottinger and their role in #statecapture in South Africa.
____
Find out why member-centric call centres are a must for medical schemes.
---
Related Articles:
How Long Does Debt Counselling Take?
0 comment(s)
---
The Willard® BLUE Battery Promotion Has a Winner!
0 comment(s)
---
The Development of a Solar Photovoltaic Market in Ghana
0 comment(s)
---
Businesses to be Verified Based on New B-BBEE Code Amendments from 01 December
0 comment(s)
---
SAP SuccessFactors & Skillsoft
0 comment(s)
---