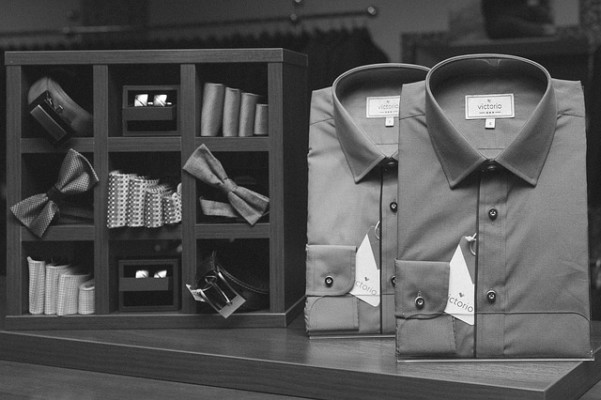 You love shopping but should you be buying shares in your favourite clothing stores?
You might have heard about the clothing retail sector's golden decade that South Africa has just experienced. However, with consumers not feeling confident in the economy since the eighties, clothing retail stock market prices have decreased compared to the past 10 years.
This is according to Meryl Pick, Retail Analyst for Old Mutual Investors Fund at Old Mutual Investment Group, who believes that the next 10 years of retail will not look as good as the past decade. Therefore, only those retail companies with the most innovative customer strategies and razor sharp operations management will thrive this time around, and investors will need a disciplined investment manager to sift out these opportunities.
Truworths flags stalling profit growth, Woolworths cites challenging trading conditions, and high-end retail giant, Stuttafords, prepares to close its doors after 159 years of trading in the country.
While investors may favour a bargain, cheap is also relative to value. "I love a good bargain, but there is always the risk of buying something that's cheap and skimping on value. The same is true for investing – before making a decision to purchase shares in any company, it's important to unpack the longer-term value."
Reflecting on both the economic environment, local market and global retailing trends, Pick believes that the golden decade for clothing retailers is over, and outlines reasons why the sector is unlikely to deliver the same value for investors as it did in the last decade.
In comparison to 10 years ago, South Africans are becoming richer at a slower pace. The Living Standards Measure (LSM) is a marketing research tool commonly used by retailers as an indication of South Africans' income levels and spending power. The target market for national retailers listed on the stock exchange is LSM 6-10.
The opportunity for market growth has also declined. "National retailers have opened about four new stores every month over the past 10 years. In 1998, national retailers held 56% of the South African market share; today they hold 72%," says Pick.
Global retailers are changing the local retail landscape by bringing faster access, world class stores and cutting edge online platforms, often at the same price or cheaper than in store prices.
"Based on this research, we continue to take a 'wait and see' approach to the South African retail sector, while holding a position in The Foschini Group − which we believe is well placed to navigate the changing retail landscape," concludes Pick.
---
Related Articles:
Why Millennials are Losing Their Hair
0 comment(s)
---
Removing Vulnerability in Residential and Commercial Estate Management
0 comment(s)
---
What Employers Need to Know About Hearsay Evidence
0 comment(s)
---
Unpacking the BEE Management Tool
0 comment(s)
---
IBA Group Opened a Digital Twin Laboratory
0 comment(s)
---